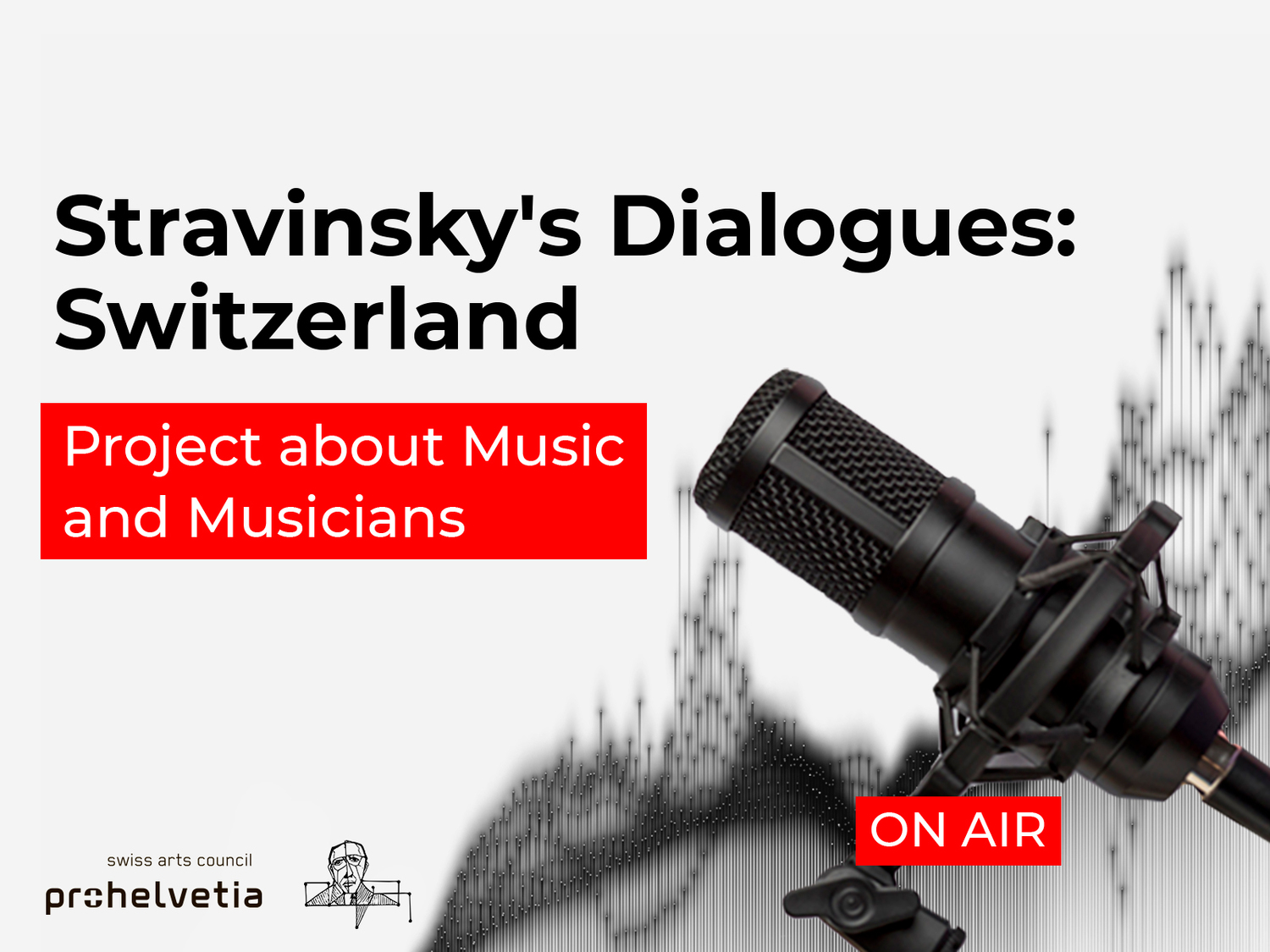 Dialogue 8: Ricardo Eizirik & Tamina Tedeeva
"I'm kind of rediscovering what it is to write music in a way"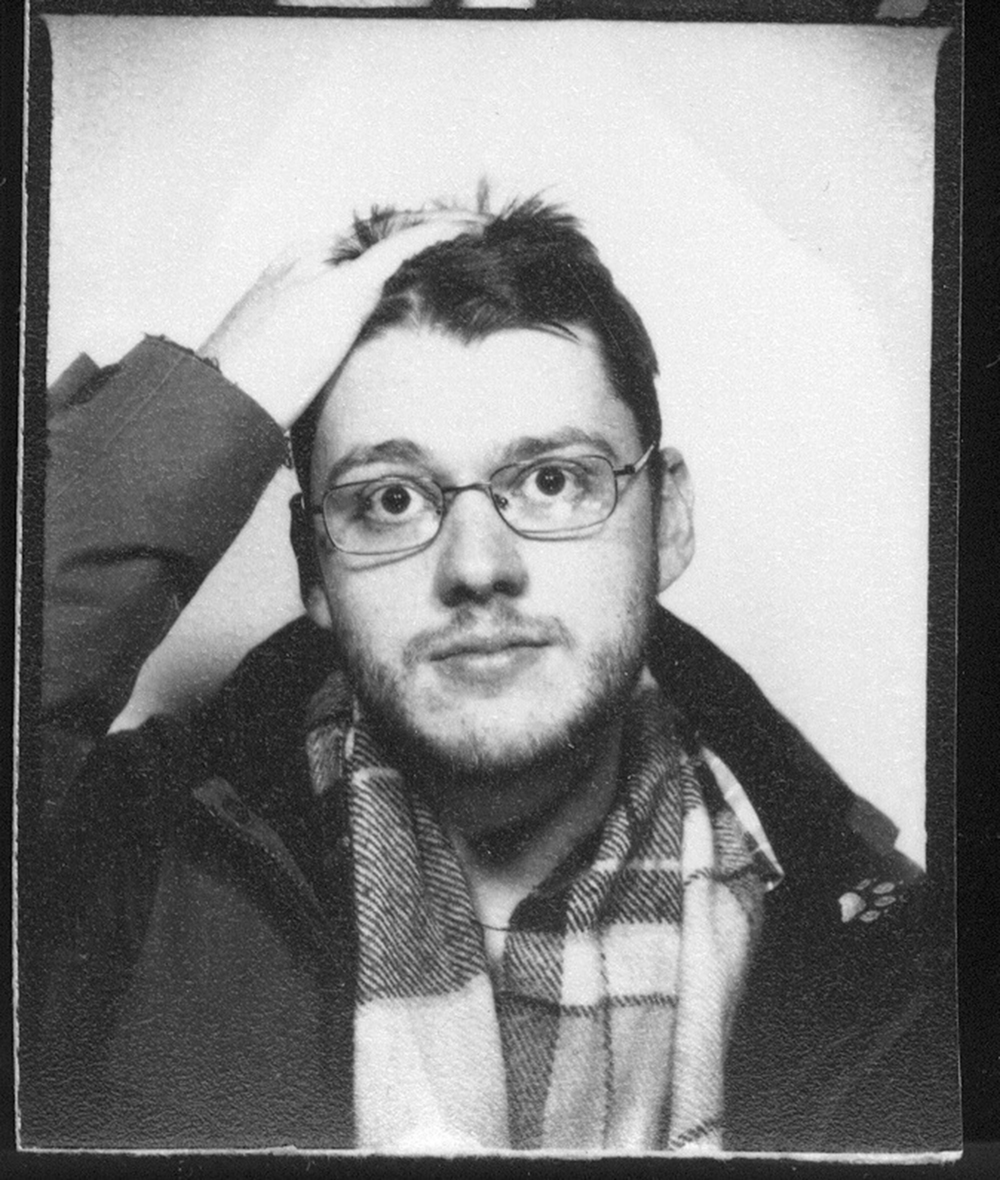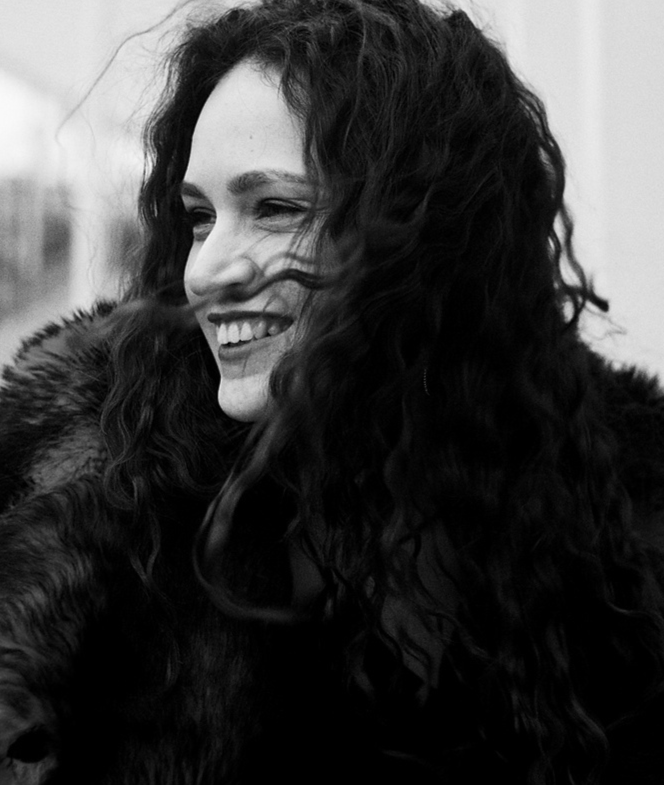 The guest of this issue is a composer and the artistic co-director of Ensemble Lemniscate Ricardo Eizirik. The interviewer is a performer, conductor, choirmaster, editor of Stravinsky.online and Stravinsky's Dialogues: Switzerland project Tamina Tedeeva.
Stravinsky's Dialogues: Ricardo Eizirik & Tamina Tedeeva
Обработка видео...
— Ricardo, hello! I am very glad to meet you! I know that you studied in Brazil: you took your Bachelor in Music Composition under Antonio C. B. Cunha at the Federal University of Rio Grande do Sul. Could you tell us more about this?
— Hello! Thank you very much for the invitation. Yes. I grew up there, learning to play electro-guitar and playing in bands, I didn't know how to read music — it was all like from here. And then I started studying biology first, and then I decided that it wasn't for me and that I should switch to music. And then, so then I decided to learn how to read music — for the exam, for the university exam, so it was, everything was very late for me, so out of order maybe is a better way of putting it. Like I learned like rock-music and hip-hop and punk and this type of stuff and some contemporary music, and then a lot later I learned about Maler and Beethoven — this is all like I was nineteen or twenty, I didn't really know classical music up to that point. Maybe it was bad and maybe it was also big luck, nowadays I think maybe it was a little bit luckier than I was first had contact with other types of music.
— Yes, it's really great! And could you please tell about your teacher?   
— So, when I was very young, when I was eleven-twelve, my mother was working a lot, so I needed to be somewhere during the day because she didn't want to leave me alone in the house because I was very curious and I wanted to destroy things because I wanted to understand how they work. And there was a music school next to our building and the guy who was a music teacher was a composer, so it was all kind of accident. She just asked him if I could stay there and I learn music but I can also just be there. So I just would go there many times a week, I would have guitar class, but I would just stay there — listening to records, there were people who also like building instruments as a hobby, so I was also helping them to build instruments and I was just around this place. This teacher would just put records, I would stay and draw and just listen to The Beatles or Stockhausen records, Xenakis or Ramo or like Brazilian music from the 60th or some new band that has come out…It was kind of everything at wants, kind of pop-music and like 'late 20th-century music'.
— It's so great for a child — to be familiar with such music.
— Yes, and I think that is a nice thing… When I look back today, I think one of the nicest things is that it wasn't shown to me, he didn't show it to me like "this is very important" or "this is very serious". It was like — he would put the record, leave the room, come back, put another record, and it wasn't really explained to me. So I didn't learn this difference between like classical European music and pop music, it was all the same to me because I didn't have this kind of value-explanation, like "this is bad and this is high-art, and this is low-art", this was nothing of that, that was just "listen to this band, listen to this composer", it was kind on the same level so to say. And just a small anecdote about Stravinsky for example especially for the journalists of Stravinsky.Online: I remember I really liked punk-rock and I remember once he (the teacher) told me "O, if you like punk-rock, you will like Stravinsky because it's like punk-rock in an orchestra or something", and when I heard it the first time, like a think I heart "Les noses" or "Le Sacre du Printemps" — one of them. I think, "Les Noses", which is with percussion and that singer. For me, it makes told…I didn't think "O, this is smarter than…", it's like "O, yeh, this is just a different form of this other music that I like, and it was like "O, it makes total sense they belong together". So I was very young also, I was like fourteen of thirteen or twelve, so for me, it was like, I don't know, like Radiohead and Stockhausen and Ligeti and the Beatles, it was kind of one thing like punk rock, like Stravinsky and Bartok. So in my head, things were organized a bit like this, and then later in life, we learned that things are more taken apart maybe, but yes, that was kind of where I started with music.
— In accordance with things you just said: it's so interesting, how your feeling of music changed when you already started your professional education. Was it some difference between your young-age feelings and feelings when you already started to learn music in a professional way?
— Well, when I started, when I entered university, the education that I had is a very old-fashion education. It was five years of composition study, and it was very much like learning to write in the style of — so in the style of Palestrina, in the style of Monteverdi, in the style of Bach…So very European, very central European and very like a bit military, which in the beginning I was very excited, but then slowly I would get this feeling. I was reading these books and all the names…nobody has names like me, nobody comes from…it was also like exotic to me because I'm from Brazil, so Europe is very exotic and it was always kind of weird thing: why are they are known, it was, I would say very early naive of what like colonialism is, like cultural colonialism. So, but I didn't understand it very well, and because we kind of learn in a way…I guess there are versions of this in a lot of places in the world, but if you come from a former colony, you very much learn a little bit in direct that you need to go to the former colonizer. So for me it was always like so "O, you want to do this music, you have to learn European music, you have to go to Europe, if you don't go to Europe you're a nobody. If you don't make it in Europe — you're a nobody". Like this type of thinks was…we slowly learned this and I mean I'm here, so it works, I did come to Europe, and that's the thing — I don't really know why I came to Europe, it's just like, at some point it was just like "O, of course, I need to go to Europe". And then I came to Europe with a scholarship to study in Zurich, it was great — I studied with Isabel Mundry and she was great, it was all great, but a lot of this type of aura, that Europe is like heaven almost, this got very much destroyed after I arrived, because people are just people. They are just as good or as bad as they are in Brazil or anywhere else. I did not have an experience that Europe was better like I have learned. And when I arrived also the type of music that people was making, it was like people just make stuff, it's just as exciting as back home, it's just because it's here there's also kind of aura of…you know this very serious, it's more serious. And also, I don't know how you say this in Russia, but in German, they have this too words: "e-musik" und "u-musik, which is like "high culture" and "low culture", but they call it "serious music" and "entertainment music", and I come from entertainment music, and entertainment music for me is very serious. I don't think it's any less than…so there were kind the things when I was studying music, these were kind of things I was thinking a lot. And they call a lot of confusion in me, which later in life I manage to make it fit again. But it took me many years, and after I arriver in Europe, I stopped composing completely for about one or two years. I gave up, I was like "it's not for me. This thing that I like to do, it doesn't fit within classical music", so I went to more visual arts, and then slowly I made my way back to music.
— And could you please tell more about Isabel Mundry and also about her as about person and a bit more about your studying in Zurich in her class?
— Yes. So, when I arrived in Zurich, it was a very big shock for me coming from Brazil, culturally and like how people are and also I didn't speak any German when I arrived, so I was slowly learning and I couldn't express myself and, as you can see, I talk a lot, so it was very hard for me because I couldn't really talk, I would just very listen and it was very difficult for me, but it was a very intense experience, moving with very traumatic, it was very liberating in one way and also very traumatic and another way. And is like any type of move is, I think, when you move from the place you stay, from your family, your friends, but on the other hand, there is all these new things coming, all these new books, new people, just new information coming into your head. And the study with Isabel, it was very good for me. She is an extremely intelligent and thought-provoking teacher, and it was very intense, we had a very intense relationship, we would fight a lot which was very good for me because it made me think a lot because I had very different views than hers. But she is a person that, we joke about this sometimes — she is the person that is very good to fight with because we don't…it's very like we discuss things and we can have a very very intense discussion and then continue next week without any problem so to say. So that was really good for me, also because of my studies in Brazil, when I studied at the university, my composition teacher was also very, he was a bit like my childhood teacher, he was very not saying what to do — he was just giving me music, giving me books and saying "form your own opinions". He would say "This is my opinion, but I read this book, so now you read it and have your own opinion, and it shouldn't be the same as mine because we are different people". So there was a lot of that and when I came to Europe it was a bit the opposite, I felt very like, I felt a big pressure in the university, also because I came with a scholarship and there was this pressure like it needs work, it needs to work out, I can not fail, so I need to study a lot and write a lot and I had a big block, I couldn't write, I was very frustrated, and Isabel in this constellation was a very important island for me in the middle of this kind of storm-situation that I was in, where a lot was changing in my head. It was very very good to have this person which I could have these extremely intense discussions, and it would bring some point like it would keep continuing. So, yes, I see it, in a certain way I say sometimes, or I think it, I don't say it, that I think I learned a lot of composition by more from studying other composers, like from reading scores and dots, and I learned to think more from different teachers. I didn't learn composition in Brazil so much, and I didn't learn so much from Isabel, but I learn to think. Because of this discussion, we would have, and nowadays I think that is the most important thing, way more than this. One last thing that I wanted to say is that I think also the important thing about the study with Isabel is it kind of forced me to believe in myself a bit more and to have my own voice because we would have these discussions that would be…I would have to think a lot before I talk to her and we would have these very intense discussions, so I really needed to like…she is very intelligent and very smart, and when you would discuss, I would have to think a lot about how to make my argument and slowly develop a sense of believing in my argument, because I really need to be sure about what I'm going to say because we will have a big discussion. So I would think a lot and read a lot, study a lot to be able to really have, you know, good discussions, and I think it was also like a very important side-effect, that is to this kind of discussions we would have in this very intense exchange, I also I think subconsciously developed slowly like a more personal way of expressing myself so to say, I guess.
Ricardo Eizirik - Placeholder (2020/21) [ensemble recherche] @Eclat Festival
Обработка видео...
Ricardo Eizirik.

Placeholder

(2020/21) [ensemble recherche] @Eclat Festival
— It's so interesting what you told about this and how this studying influenced on your composition if compare your own compositions in Brazil (what you composed in Brazil) with your scores in Isabel's class? And was it some changes in the
subject of composition? 
— I am a bit overly self-critical, I don't like anything I've written when I was studying, while I was studying I was copying a lot. I was discovering music and I would copy a lot. There was a change when I moved to Europe after…When I moved to Europe, the big change to me was moving more…I always had a relation to visual arts, since I started studying music I was always kind of jumping between the two things — I was kind of music and I would take classes, or I would hang out with people from the art school, and it was always kind of back and forced. And when I moved to Europe there was a period where I put the composition away and I went almost a hundred percent for visual art, and at the time I thought, I even, I did a separate master study for this and I thought I was going to work more with like the installation and this type of thing and that had a very big impact in changing the way I was writing because when I went back to writing music, this was not something I learned in university, this is something that I just learned by doing. But the big shift for me was that I stopped doing music because I like sound and I started doing things because I like the idea more. And this is something that I learned more from doing installation art and working with visual artists. And that happened in Switzerland, but it happened more from personal relations and from doing things than in a classroom.
— When I saw your pieces on YouTube, when I listened to it, it was great, but what interesting in the context of this conversation — these are compositions without some performative element, this element expresses may be in gestures of musicians, but you don't use video or another medium. And it's interesting: do you separate these two ways of your work, like video-art and composition, do you split it?
— No…I mean I have done also things with video and my last composition was only for you-tube, it's a piece that only exists on you-tube, it's never going to be played live — it's performed, the musicians are playing, but you can watch it on you-tube and that's it, and it has a lot of like video aspects into it, but for quite some time I was very much…I was thinking a lot about the stage and how to create visual aspects to music only with what you have on stage without putting more things on it, I don't know why I thought like this, but for many years that was like a have this obsession shat I should have just the musician on stage and I should be able to have something to look at that it was interesting just with movements or objects or something that they are using. So it took me quite a while to start thinking about, very new to me that I started considering video as a thing that I want to work with. I have that thing, but I'm normally obsessing about one thing and I forget everything else, and then slowly, everything is like slowly opening. The ideas, most of the ideas that I have had in the past for pieces are not ideas for a video. It's what I was saying before like I always start with an idea and the idea tells me what it needs, and my ideas have never told me they need video. Up to very recently, it's very recent that I have an idea that I like "this idea, it needs video". Because I don't start writing thinking "O, I want to do a piece for ensemble and video", no, I never start like this. This is always like: I have a block with ideas and then, this idea would work well with twenty people on stage, and then I start asking and looking, and then things organize. But it's always an idea first and then the rest.
— It's really interesting: how things you just said reflects on my feelings. When I listened to your pieces "In steps" and "Obsessive-compulsive music", for me it worked really great because of this purity (or cleanliness). It let us concentrate more on details, and not only on details but on the gestures of performers. And interesting how you work with kind of psychological condition of person ad like anxiety is
like those types of psychological conditions. In real life we, like persons, just dive into them, into these conditions and we want to get out because of the desire to survive. But in your pieces for me these psychological conditions — it's like
a
finished experience which we can feel, we can go through it and have like finished expression. It's really great, it works great.
And it's interesting: how it works — your connection with performers, your interaction with them. How can you work with them, do you work with some psychological conditions of performers?
— Well, I mean, I don't know how conscious I am of these things that you are saying when I'm writing pieces, but I would say — classical musicians, we all have kind of an obsessive way of behaving, it's a very kind of like military education like you know: we repeat the same exercises every day, we do the scholar and it's very like – a,a,a,a,. And you need to like it somehow, it's a bit like — I would say even like a little bit masochistic, like you need to enjoy it somehow, because it's always repetitive and it's always like: you travel, you play, you travel, you play. It's a lot of this kind of thing. Composition in a way also has these components, it's very like — you spend days thinking about something that lasts 5 seconds or maybe a year. You spend so much time at something that goes by so fast. And am very like the way I write is very obsessed, I rewrite a lot. My premieres are never the finished piece because I make corrections because I always think that there are need to be corrections, so I'm always like I write again and I write again, and I repeat and repeat, and I think I myself am a very a bit like neurotic person, very like anxious. So I think this comes true somehow, not only intentionally maybe. Working with the musicians — I think it is always like a bit of their tasting. There are musicians who really like doing this type of work and really get into it and do it very well, and there are musicians who also don't like and it's very entire, and there is the music I make, not all of it, but these two pieces — "In steps" and "Obsessive-compulsive music" — there is something a very mechanical of them and a bit like all this kind of between what it like to be perceived by a person on stage and almost the machine doing tasks repetitively. And there are people, there are musicians who really like doing this and there are musicians who things this is a very entire interpretation somehow or it constrains me too much. So I have a being very lucky to mostly I have worked with musicians who really impress this way of doing things and who understand the idea and they are like "o, then I will do it, even more, I would, you know", which is for me is great like I have been very lucky with performances of my music in this sense. That I have found all these people that really get into the way that I think and see things, but I know that it's not for everybody.
Ricardo Eizirik - in steps (2018/19) [Neue Vocalsolisten]
Обработка видео...
Ricardo Eizirik,

in steps

(2018/19). Neue Vocalsolisten
— Am I write: do you work on these pieces like on some global idea and you continue to work on them like following to the one global idea? And what's interesting to me, where do you get so many inspirations for this?
— So, it starts with like kind of a global idea or a concept so to say, the word "concept" is one I like a lot. I don't have many ideas, I don't write a lot of music, I write maybe one piece a year or two. Most of the ideas I have come just from daily life, I think there is have conscious, have non-conscious efforts a play there, I think I always try to observe things around me and see how things work and understand how I relate to them, and I think I make sometimes kind of an effort to put myself in situations where things can happened so that I can have an idea because for me having an idea is the most important thing. And since I don't have a lot, whatever I can do to help them appear, I try, but yes, it's mostly from observing, like this piece the "Obsessive-compulsive music", it's a mix of things, but a lot of it is just from being around musicians, seeing how obsessively musicians work. And the profession of the classical musician is very obsessive-compulsive. And I do remember a lot of people with whom I had this discussion, I had this discussion with a couple of people, that the way that we work if we were not musicians, we would be put in a hospital because it's very crazy, this way of working, of repeating every day, this exercises that we do and…Like being in an orchestra, for example, it is crazy, how this works. And then I think from one of these conversations, I googled — because there is a psychiatric condition called "obsessive-compulsive behavior", and reading _ I mean I'm not a doctor, anything — but reading online, it looks like a description of a musician or certain aspects, you know, not all of it, but a lot of this kind of… Because it's very crazy work, it's not like we're building a building, you know, we're doing music and then it's gone, and puff — next piece, you know? It's kind of endless, it's very interesting to me and was it a time interesting, and the idea came from that, so it's kind of the ideas come just from the observing and being open to noticing things somehow. It's a bit esoteric it sounds, but inside my head it makes sense. But just like the obsessive-compulsive behavior, probably there are also things that also of for me.
— What do you think about education you told already and how do you think, should we fight with this system of education produce some type of musicians, so obsessed musicians? Should we fight with this, should we have more creativity in education may be,
maybe
more freedom or shouldn't we?
— I'm not in like, I don't have an education in education, so my opinion is very superficial. What I do think, I don't think it is bad, that it exists, because there are people who really like it, I know a lot of people who really like it, and it's like ballet or like athletes, or even like a military. There are people who like it, and I think it's great that there is space for that, I guess fighting the education itself — I don't know about that, I know for sure it's would be great to have…Maybe not take away that education, but put add, put a more different type of education for people who don't fit in in those profiles to have a place to go as well. For example, I particularly don't think that to study composition today you should play piano or know counterpoint or know solfeggio: if you do and you like it — great, but if you don't that doesn't mean you are less creative, it's also great, maybe you know something else and you will use that. As I was saying, some of the biggest composition lessons I've had in my life were in visual arts, not in composition school. I'm happy I know these skills that I learned to do the Renaissance counterpoint, but I know really interesting intelligent people who don't know that and I don't think they should be forced to learn it if they don't want to.
— And you know, in Russia I've noticed a tendency that, for example, there are people who don't have professional education and who just like music, those people have an open mind and those types of people really like new music, like modern composers, like to have a research in a way of new music. But there is another type of people, it's professional musicians, performers or musicologists, who have professional education, and many of them are not interested in new music at all. They just play classical music programs, do these obsessive-compulsive rehearsals every day. Ad my question is: I know you were a curator and the head of an ensemble, and you were an intendant of festivals and did you noticed this tendency in Europe, that professional musicians always not so interested in new music as, for example, not professional musicians is?
— Yes, that makes sense. I have noticed it, but I also have not noticed it, because I think like with any type of niche, with any type of like specific, you know like — because you can like something very broad like "I listen to radio, but I don't know what is playing", and then you have like "I only like free-jazz from the 70th, you know like you can be very specific and you can be very broad. And I think in any area there are people that like everything and people that just like one thing. And what I've experienced in new music here is that everybody who likes it — we find each other. So my experience as a curator with concert series or festival or ensemble, it was always very good because I was always around people. But it was also very small, I have never worked in really big things, it's not my thing — I know people who are very good at being curator, it's something I like but I'm a composer first and then everything else. The situations in which I was in, was always with people that also like kind of the same things I do, so it was always very harmonious, the discussions were always nice and constructive. So I think like any type of niche, and I know this also like from playing in bands, the weirder you get like…I've played in like regular rock bands, but then I played like noise, like free-improvisation noise-band. It's less people that come to the show, it's less people that want to play that, but you find them, you find "o, you also like this band, o, yes, let's play together", you know. So I think the more specific something gets, there are less people who are really into it, but you find them, and I think this goes for professionals and non-professionals. There are professional musicians that really love new music, all different types of it, as there is an audience that also really likes it. And the other side, there is also a lot of musicians that hate and a lot of audiences who are like "ah, what is this", but I guess that's just people, that's just human beings in general. Like there are people that like to eat this type " I only eat spaghetti every day, spaghetti spaghetti spaghetti' and there are people that "I want to try this, I want to try that, all this tastes weird, but I will keep it them because I want to just experience it", you know. So there are just different people. I don't know how good by spaghetti metaphor is, but you get the idea.
Ricardo Eizirik "obsessive compulsive music"
Обработка видео...
Ricardo Eizirik

obsessive compulsive music

(2018) for clarinet, cello and expanded piano. Trio Catch
— It was great. I have my last question. I'm really curious about your future plans like close, close plans about your future work, maybe ideas? If you can share something if it's not a secret.
— Well, currently I just, I did the piece at the beginning of the year, so basically, I would say, I feel like I have quite a change during the Corona epidemic. This made me change a little bit how I think about music and what, why…Because I had like a big crisis, because I was just locked at home a long time and suddenly I just felt like it doesn't make any difference to write this type of music anymore, like why you do it, it's like, for last year. So I had a lot of ideas and thoughts and I did a project for the Eclat festival, that is this you-tube piece with Ensemble Recherche and I've basically currently I am trying to figure out how to do music, it's still not very clear to me. I'm working, there is a couple of projects, I'm working on a new piece for Ensemble Recherche that will premiere I guess in a month or two, but is more like etudes, it's a smaller thing. And I have the feeling that the way that I write, I can not write this type of music I was writing before, like these pieces like "In steps" and "Obsessive-compulsive music". When I look at them now I feel like it's a hundred years ago because there was this whole year where I was just inside — no concerts, nothing, and now it looks like it doesn't belong in the world anymore to me. Also, the way I listen to music has changed during the pandemic. Everything for me is a lot slower now, this is very hard for me to articulate in words, because I don't really know how to express it, but I noticed that there is a big change in the way I listen and the way I think. I was always a very anxious person and for me, music was always very fast, and now I just feel like I just should do like a drone-music for five hours, you know. I'm not going to do it probably, I guess, I don't know, but I've been listening to different types of music, and the things I was listening to before they not a lot of sense now, it's weird. So I'm kind of rediscovering what it is to write music in a way.
— Great thank you for this super nice conversation! And I wish you good luck in your way and I hope that any way you will work — it's drone or ambient, will lead you to Russia and maybe we will have a chance to hear it in Moscow or in Russia and meet you personally.
— I would love to, it would be a pleasure! With or without a drone.
— And I wanted to share with you my feelings from your music and say you "Thank you" not only for this conversation but for the way you work because I am really impressed by the purity and accuracy of transmission of the idea. And for me
,
it works great what you did without video or any other media, that you wanted to just, you know, pure, clear idea — for me it works really great. And more than that I understand you very well because I also traumatized by education and I also understand you because one time I left the education of music too and I started to study art — not video-art, but art — so I really understand you and maybe I felt it in your music, like this feeling of changes, of purity of clarity of expression. So thank you for this conversation!
— I'm happy that we understood each other through the pieces!