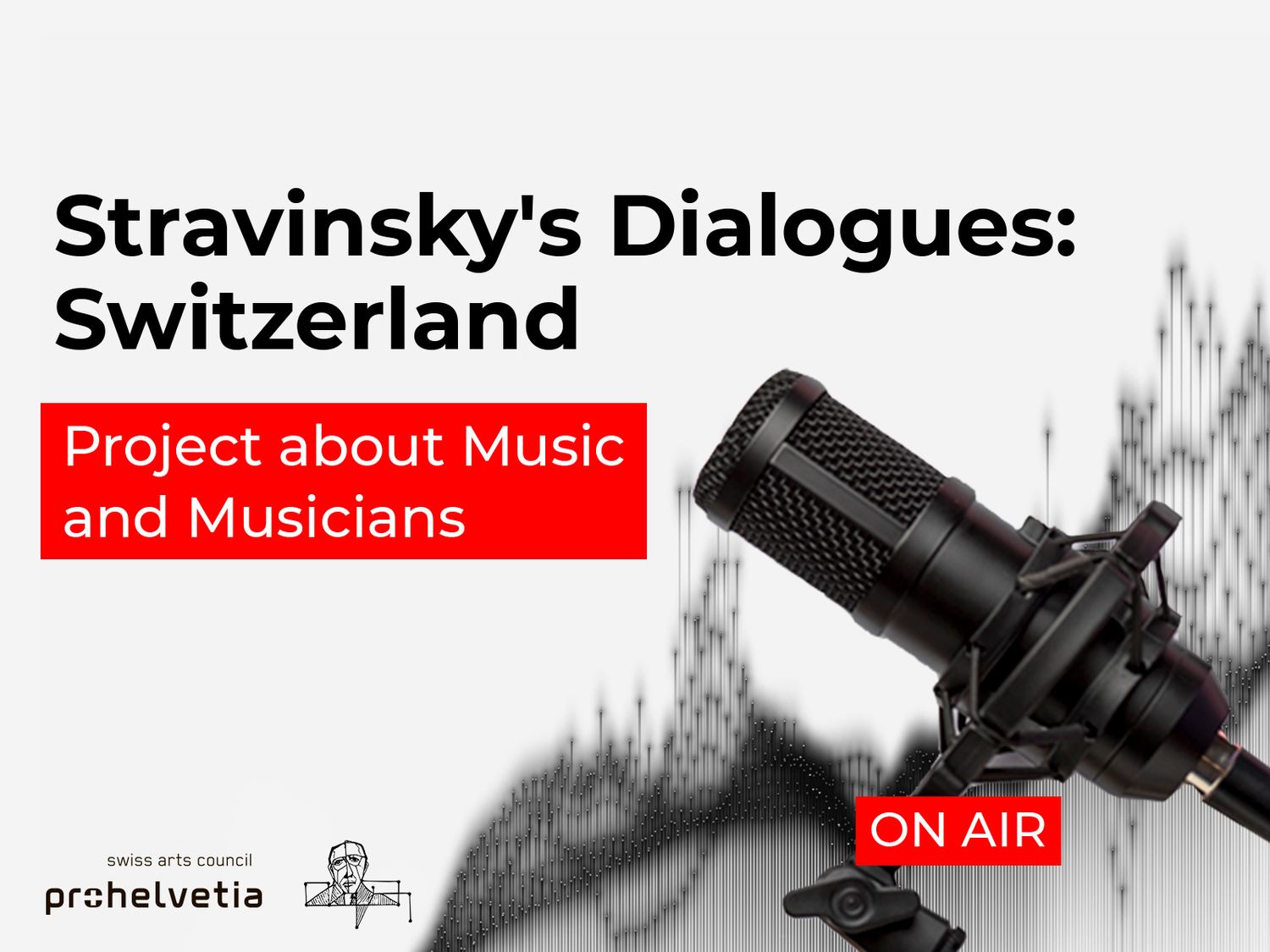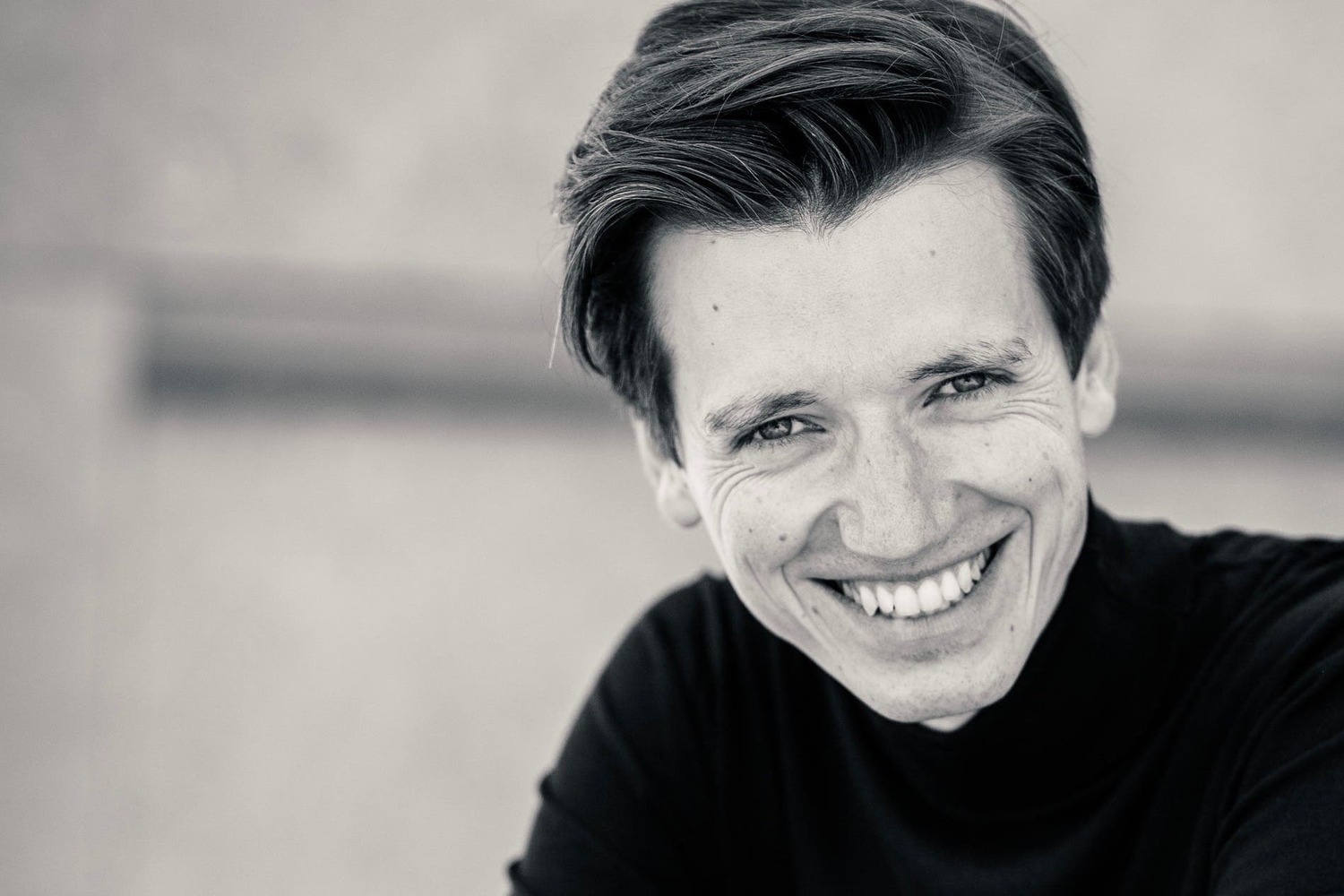 Curator, musicologist, cellist. Artistic and executive director of Collegium Novum Zürich. Knapp studied cello (with Ulrich Voss) and music management at the Saarland University, philosophy and musicology at the Goethe University Frankfurt.
He led the Schweizerischer Tonkünstlerverein, an association of professional musicians including composers, improvisational musicians, musicologists, music directors, etc. The organization gives considerable attention to contemporary music. Knapp is now the managing director of Concours Nicati, a competition aimed at revealing, promoting and supporting young musicians fond of contemporary music. He works with major musical institutions such as Salzburg Biennale, Pierre Boulez Saal, Festival de Lucerne.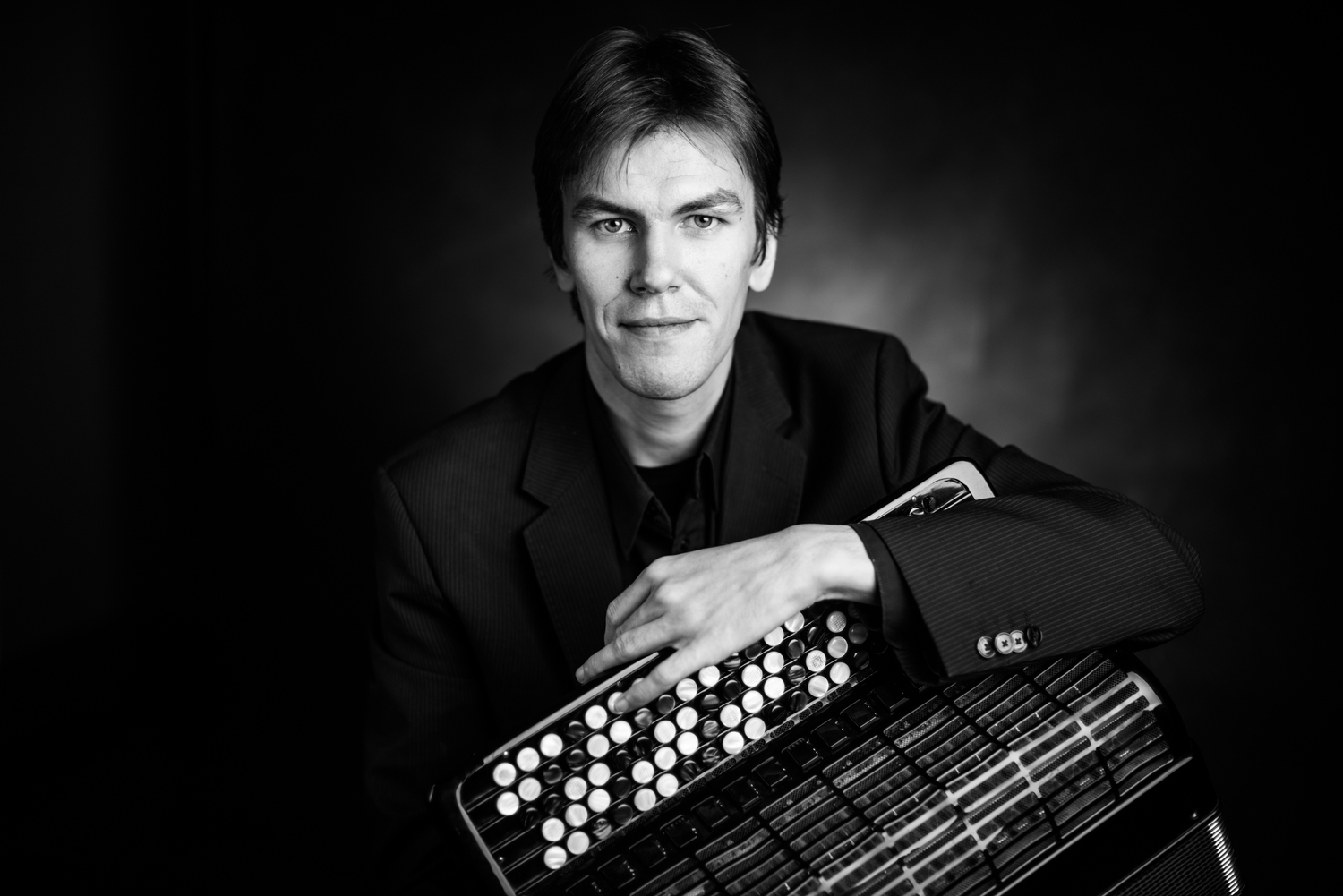 Accordionist, bayan player, lecturer, curator. He studied accordion with prof. Alexander Dmitryev at the Saint Petersburg State Conservatory. During his conservatory years he received a scholarship to the European Centre of Arts Hellerau.
Most of Sergej Tchirkov's repertoire consists of contemporary music pieces. The musician has given over two hundred world premieres. Sergej Tchirkov collaborated with State Academic Symphony Orchestra Evgeny Svetlanov, Moscow Contemporary Music Ensemble, Bavarian Radio Simphony Orchestra, Ensemble für Neue Musik Zürich, Collegium Novum Zürich, Kammerensemble Neue Musik Berlin, Ensemble United Berlin. Now he is a soloist of the Studio for New Music Ensemble.
In 2011-2014 Sergej Tchirkov was a professor at the International Young Composers Academy in Tchaikovsky-city. He also gave lectures at the University of Gothenburg, Norwegian Academy of Music, Zürich University of Arts, Conservatory of Geneva. Nowadays he teaches at the Department of Contemporary Music of Moscow State Tchaikovsky Conservatory.
Sergej Tchirkov founded a website about contemporary Swiss composers. In 2014 he curated an international project Alpenfest. A year later the project was followed by a musical performance Splendor of Colors / Interferences. In 2021 Sergej Tchirkov curated an online project P2P ON AIR which involved Swiss composers creating pieces together with the Studio for New Music Ensemble musicians.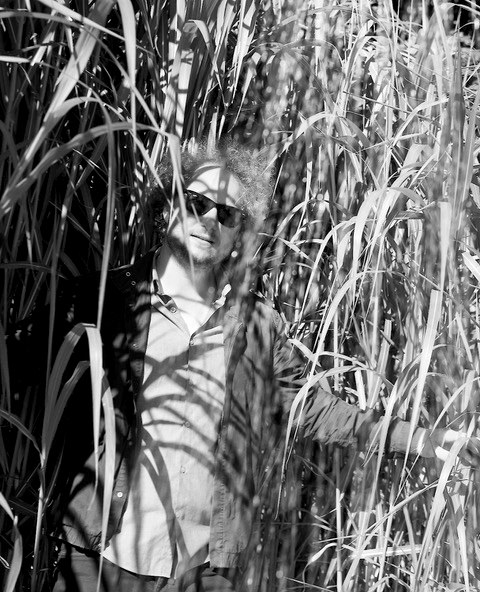 Curator, percussionist and composer active on the contemporary and experimental music scene.
He developed a vision of today's music that is open and engaged through the Kammer Klang series and the percussion and electronics ensemble We Spoke, of which he was artistic director for five and ten years respectively. In April 2018, he took over the artistic direction of the Ensemble Contrechamps in Geneva.
As a musician, he plays with the London Sinfonietta, Ictus Ensemble, the BBC Symphony Orchestra and the Martin Creed Band, as well as solo at the Huddersfield HCMF, London LCMF, SMC Lausanne, Musikpodium Zürich and Druskomanija Vilnius festivals. He regularly collaborates with composers, performers and artists to create new works and composes concert music as well as multimedia works performed in Switzerland, Europe and America.
Serge taught experimental music and coached the percussion ensemble at the Royal College of Music in London until 2019 and he regularly gives masterclasses and workshops in music and performing arts colleges.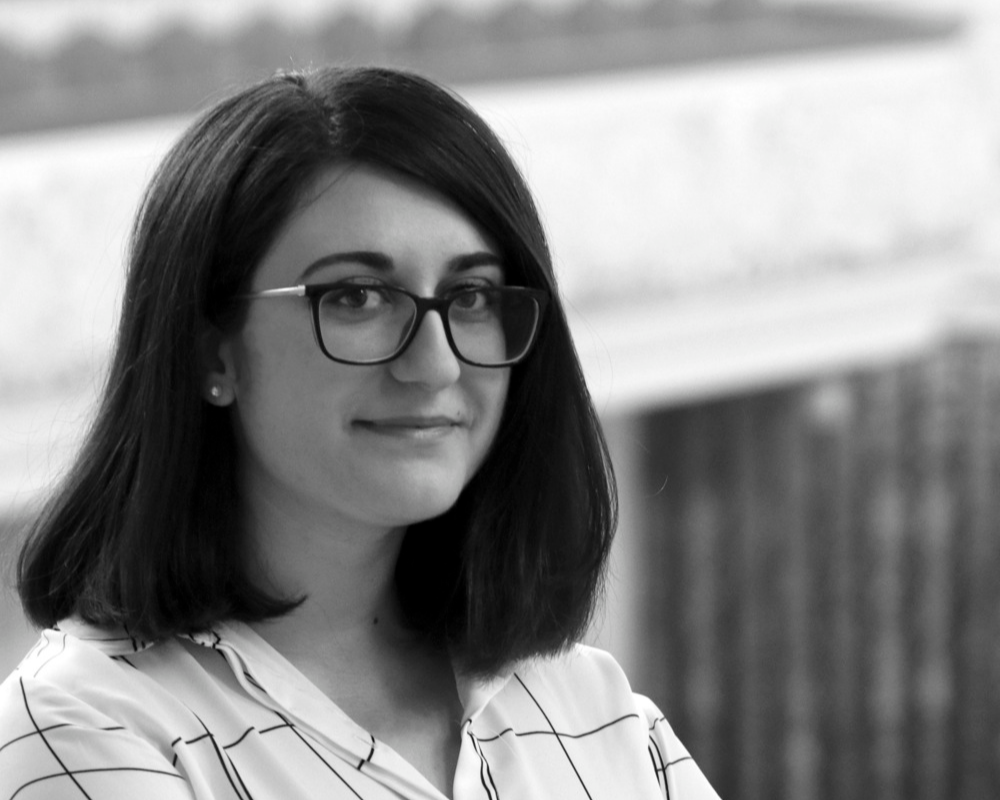 Musicologist, music journalist, curator. Centre of Music Projects manager at the HSE University. Co-founder and editor of Stravinsky.online website. Stravinsky's Dialogues: Switzerland project curator.
Christina Agaronyan studied history and theory of music at the Moscow Tchaikovsky Conservatory with associate professor R. Nasonov. She won multiple all-Russian and international competitions. She organized many concerts and forums including international projects of the Students Scientific and Artistic Society of the Moscow conservatory.
Articles of Christina Agaronyan are published in such magazines as Scientific Bulletin of the Moscow Conservatory, Russian Musician, Stravinsky.online. Her scientific papers are featured in various collections of essays published by the Moscow conservatory and the State Institute for Art Studies. She participates regularly in international scientific conferences related to theory and history of music (in Moscow, Kazan and other Russian cities). She is currently a postgraduate student at the Moscow Conservatory and is writing a PhD thesis on experimental music in the USA of the second half of the 20th century.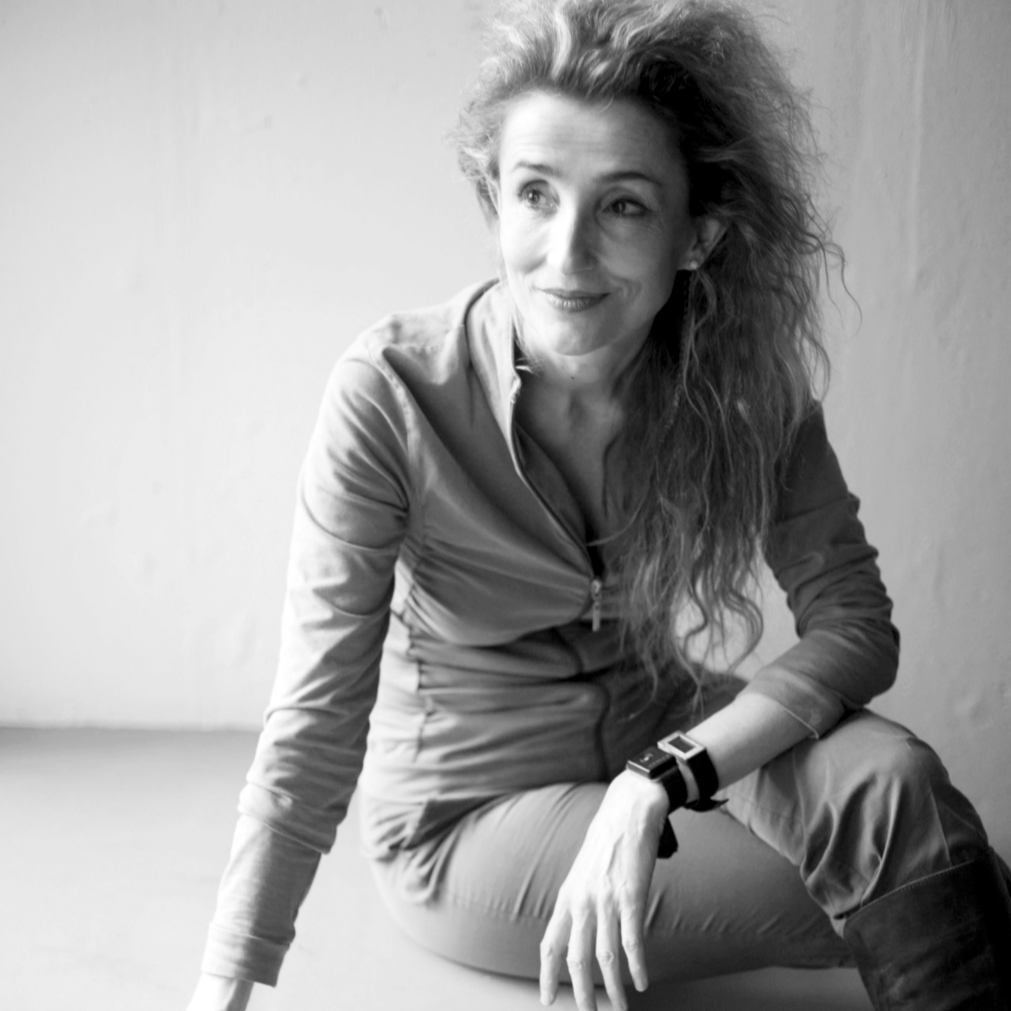 Violist, singer, composer, performer, improviser, visual artist. With her inter-media compositions and room-scores with Son-Icons she offers compositional settings, where intercultural and artistic resources of the musicians and artists can be integrated, flourish and constantly evolve. Hug is constantly breaking new ground with her instrument and has reinvented the viola. Her specialty is also a blend of viola and vocals using high falsetto, vibrating glottal sounds, multiphonics, and language like articulation. Hug seeks to develop instrumental and vocal techniques to their fullest extent, which has resulted in an unmistakable and unique tonal language.
She has recorded an extensive discography amongst others with Elliott Sharp, Maggie Nicols, Lucas Niggli, several CDs with the Stellari String Quartet (Phil Wachsmann, Marcio Mattos & John Edwards, etc. including three solo CDs on international labels.
Having completed her studies in fine arts and classical music, she won divers awards such as "artist residences" in London, Paris, Berlin, Johannesburg, Shanghai, the international composer fellowship at the Civitella Ranieri Foundation, she was "artiste étoile" (star artist) at the world-renowned Lucerne Festival and nominated for the Classic:Next - Innovation Award 2019.
"Son-Icons" are the core of Hug's artistic work and research. Son-Icons are music to be seen, hybrids of visual art and musical notation. Hug developed a composition method with Son-Icons for interdisciplinary and intercultural contexts. Her works and room-scores are played by international ensembles (Moscow Contemporary Music Ensemble, Ensemble SuperMusique Montréal, Via Nova Choir Munich, Lucerne Festival Orchestra, Dance Company FATC Johannesburg, etc.).
An important influence and inspiration was the long-standing participation in the London improvisers Orchestra. As a result, Hug developed open concepts and conducted the SPIO São Paulo Improvisers Orchestra, the KIO the Krakow Improvisers Orchestra etc.
In addition to exhibitions, she is fully active as a concert performer, soloist, composer and conductor of her own works at major festivals in Europa, North - und Latin America, Canada, South Africa, Russia and China (SWR Donaueschinger Musiktage, Berliner Festspiele, MaerzMusik, FIMAV Festival International Musique Actuelle Victoriaville, San Francisco International Arts Festival, Festival international musicà SESC São Paulo, Festival Infecting the City in Cape Town etc.)
Hug gives master classes in improvisation and "inter-media composition". She was a teaching artist or visiting professor at McGill University Montreal, CNMAT of the University of California Berkeley, University of the Witswatersrand Johannesburg, the China Academy of Art Hangzhou, the School of the Art Institute of Chicago, etc. She is the head of the international postgraduate studies Creation & Scenario in Music at the Zurich University of the Arts.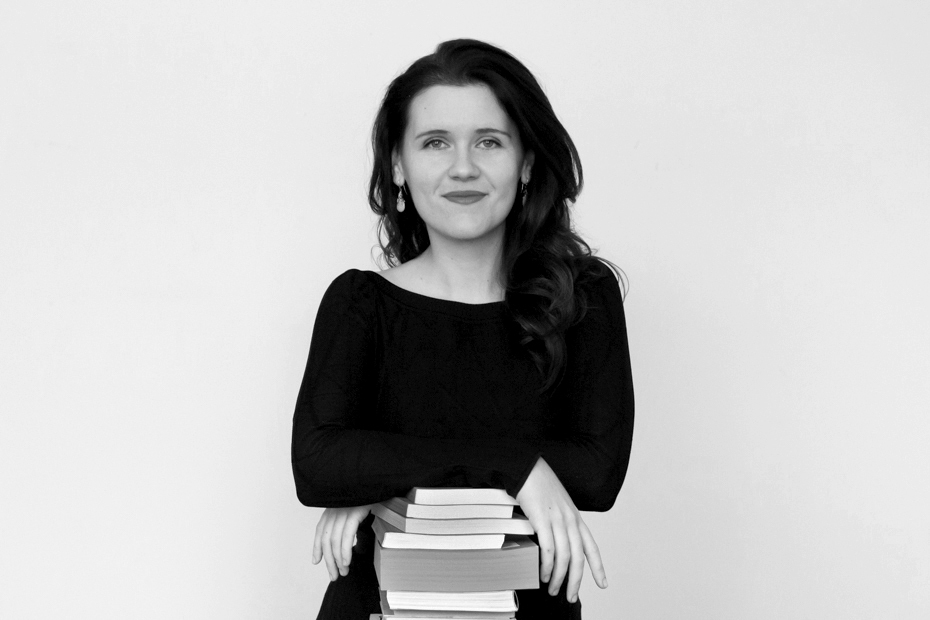 PhD in art history, researcher, filmmaker, video artist. Head of the art history department at the Higher School of Economics Art and Design School.
Alexandra Persheeva was born in 1989 in Moscow. She graduated from the Moscow State University where she majored in semiotics and theory of art. In 2012 she got a master's degree in fine arts.
In 2018 she defended her PhD thesis Expressive Possibilities of Editing in Video Art. She is focused on researching contemporary screen arts. She gave lectures on the history of cinema and video art at the Faculty of Arts of Moscow State University. Since 2014 she has been teaching history and theory of art and design at the HSE Art and Design School. She's a multiple winner of the Best Teacher award.
Books written by Alexandra Persheeva include Video Art. Editing the Viewer and The Age of Vermeer. Mysterious Genius of the Baroque and the Dawn of Modern Times.
In 2011 she was an assistant director of Alexander Proshkin's film
Redemption
. In 2012 she directed
I'm with you
, an award-winning film at the Together International TV and Cinema Forum..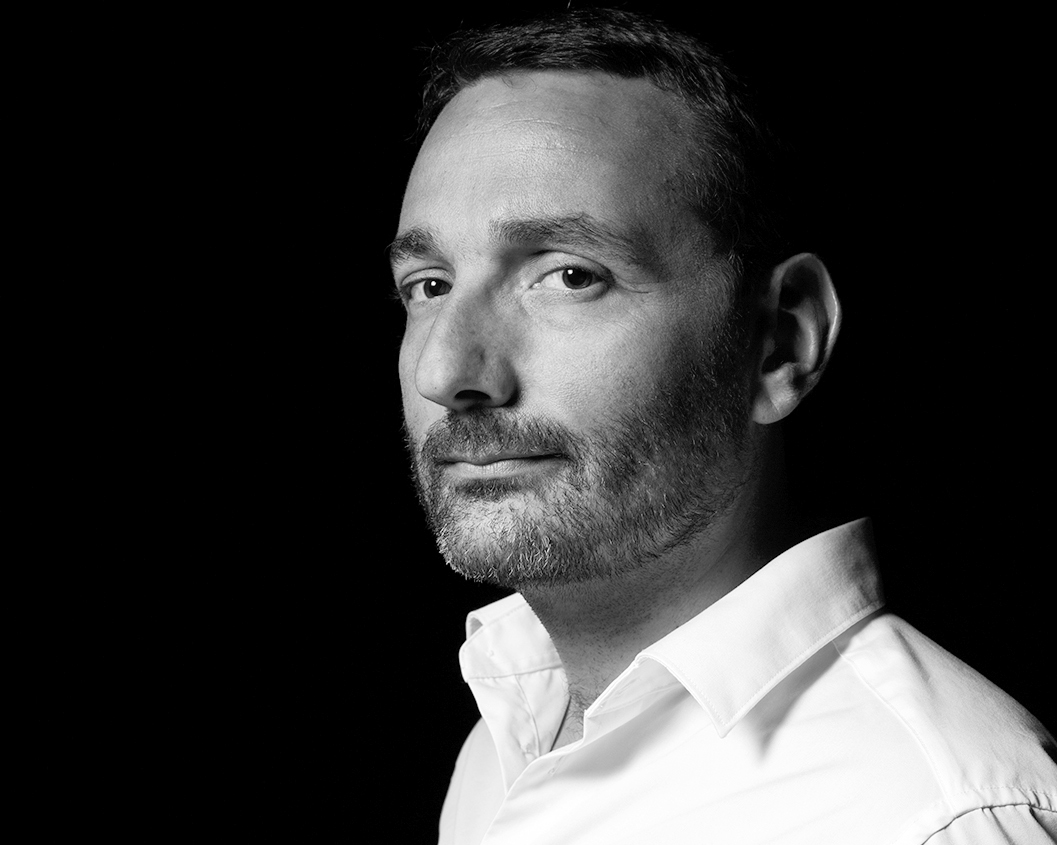 Pascal Viglino studied classical and contemporary percussion, composition and musical theater at the conservatories of Geneva, London, Barcelona, Berlin and Bern. He has been an active member of the Verbier Festival Orchestra, the Orquestra do Algarve (Portugal), the Durban Philharmonic (South Africa), the Academia d'orquesta del Grand Teatre Liceu Opera (Barcelona), ensembles with which he has performed in more than forty countries.
He regularly performs with various orchestras and contemporary music ensembles (Bern Symphony Orchestra, Eklekto Geneva Percussion Ensemble, Camerata Variabile, Zurich Opera, Camerata Bern, Barcelona Symphony Orchestra, Kammerorchester Basel, Ensemble Contrechamps, Kammer Neuemusik Ensemble Berlin, Kammerorchester Bern, Orchestre de la Suisse Romande, Bergen Philharmonic (Norway), as well as with other music ensembles.
Pascal has been awarded various national prizes and scholarships and leaded various artistic projects for the Verbier Festival, Musikfestival Bern, Festival Hik et Nunk, the Pfingskonzerte of Ittingen, the Davos Festival. He is also a composer for various musical theatre projects.
In 2011, Pascal Viglino founded the company KLANGBOX and is its artistic director. In 2012-14 Klangbox received the Music Pro label and in 2019-21 received the Nestle Foundation for the Arts Grant.
During the Covid he founded the platform dans l'Jardin which got more than 1500 music performances in Switzerland in one year and helped financially around 130 musicians strongly hitted by the pandemic.
Pascal Viglino received the 2012 Cultural Recognition Prize for Music from the Canton of Berne. In 2015, he also received the Prize for Cultural Encouragement from the Canton of Valais.
Pascal Viglino was a visiting professor in the Music Theater department of the University of the Arts of Bern.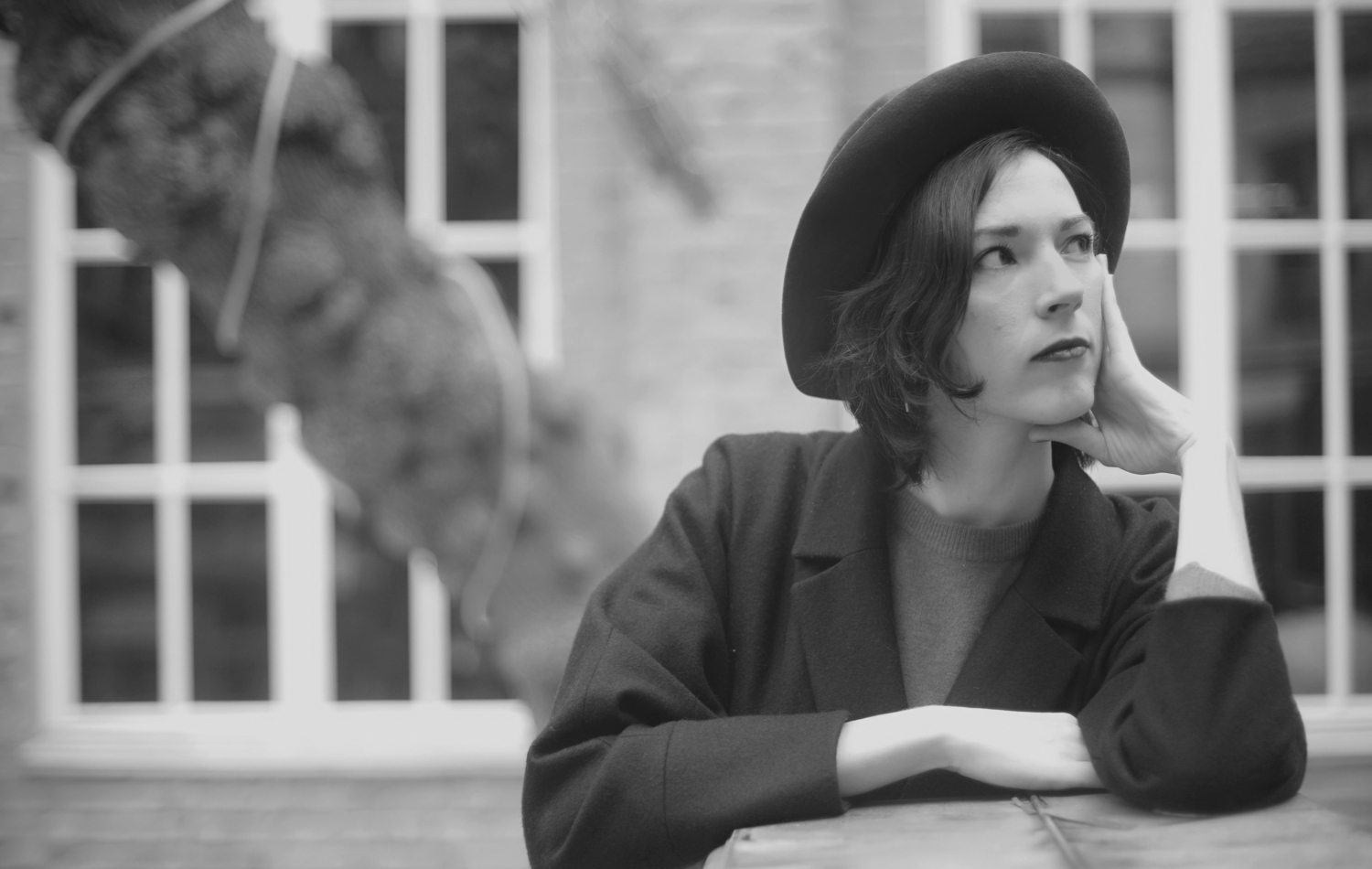 Musicologist, teacher of the Gnesin Russian Academy of Music, music journalist, curator, lecturer. Co-founder of the
Gnesin contemporary music week,
a contemporary music festival of lectures, workshops and concerts. Since 2018 the project is active in organizing concerts and educational programs involving young musicians, tutors and composers.
Tatiana Yakovleva is a co-founder and editor of Stravinsky.online. Her articles are published in various magazines including Musical life, Independent Newspaper, The Bolshoi Theatre, Colta.ru, reMusik.org, etc. She gives lectures on contemporary music and musical theater in such projects as Composer reading sessions (Krasnoyarsk), Theater of Nations Atomic Cities (Zheleznogorsk, Seversk), International Festival of Contemporary Music Nauryz-21 (Kazakhstan), International Young Composers Academy in Tchaikovsky-city. She participated in numerous all-Russian and international scientific conferences.
Tatiana Yakovleva is currently writing a thesis on Georges Apergis, a contemporary French composer.