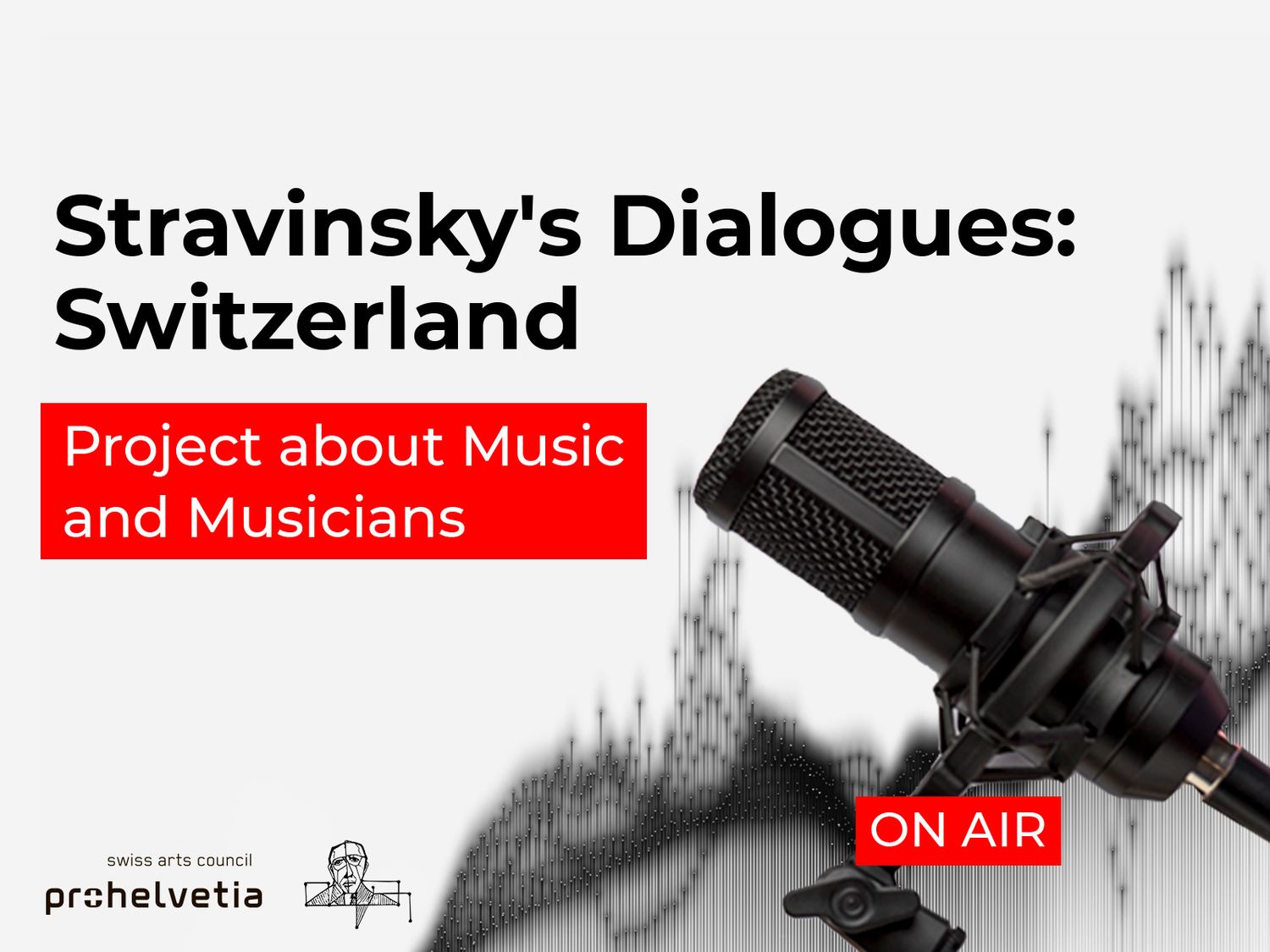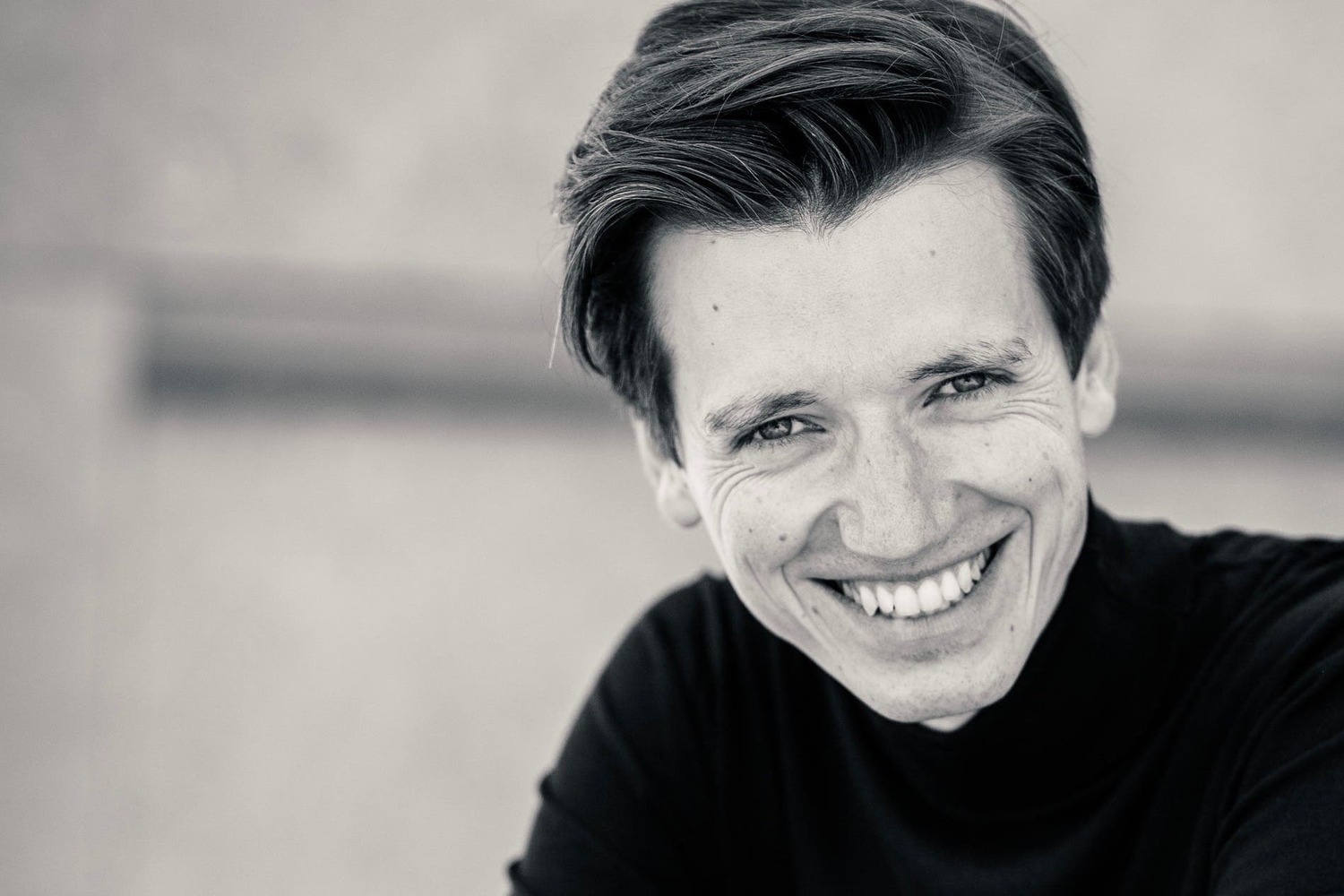 Curator, musicologist, cellist. Artistic and executive director of Collegium Novum Zürich. Knapp studied cello (with Ulrich Voss) and music management at the Saarland University, philosophy and musicology at the Goethe University Frankfurt.
He led the Schweizerischer Tonkünstlerverein, an association of professional musicians including composers, improvisational musicians, musicologists, music directors, etc. The organization gives considerable attention to contemporary music. Knapp is now the managing director of Concours Nicati, a competition aimed at revealing, promoting and supporting young musicians fond of contemporary music. He works with major musical institutions such as Salzburg Biennale, Pierre Boulez Saal, Festival de Lucerne.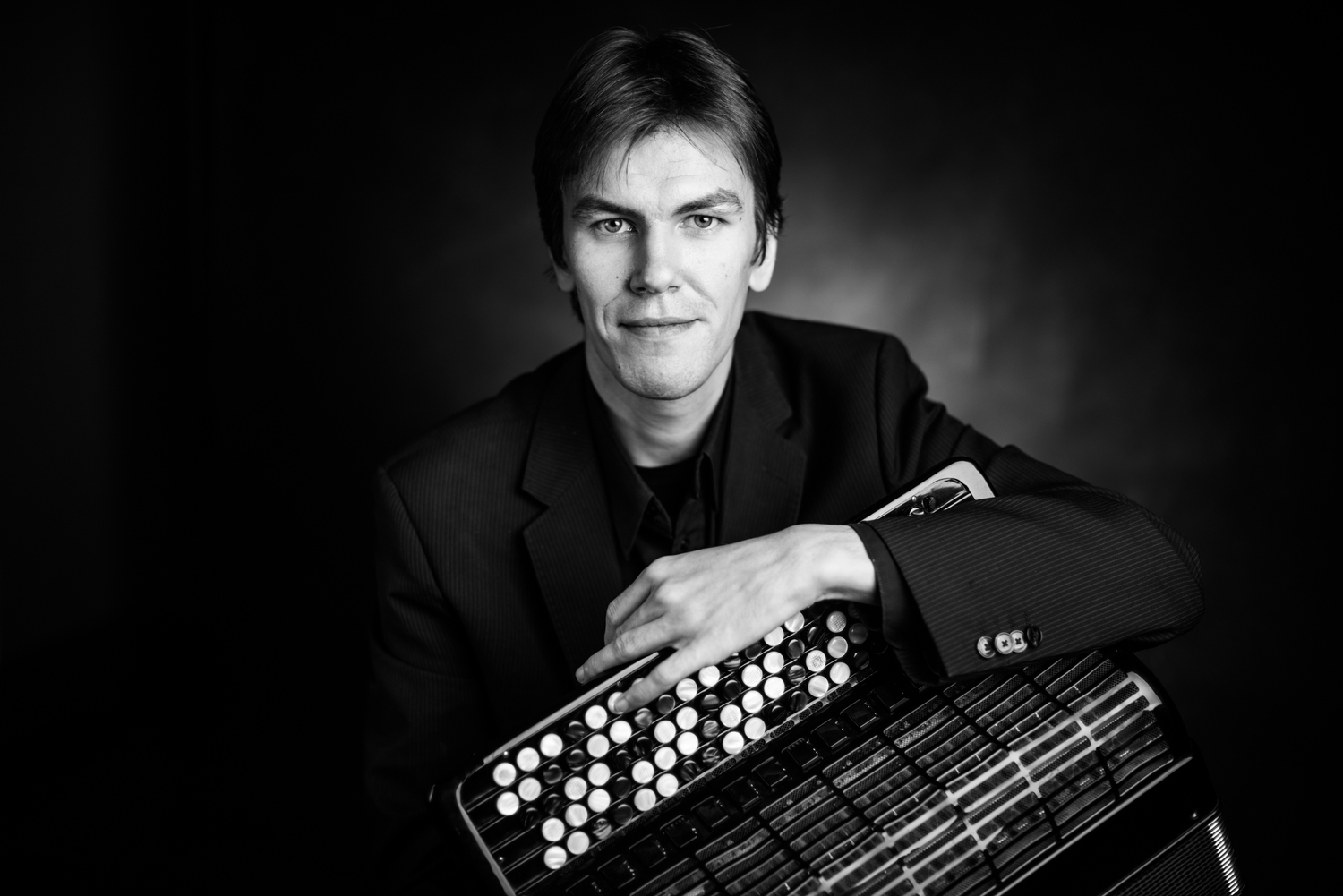 Accordionist, bayan player, lecturer, curator. He studied accordion with prof. Alexander Dmitryev at the Saint Petersburg State Conservatory. During his conservatory years he received a scholarship to the European Centre of Arts Hellerau.
Most of Sergej Tchirkov's repertoire consists of contemporary music pieces. The musician has given over two hundred world premieres. Sergej Tchirkov collaborated with State Academic Symphony Orchestra Evgeny Svetlanov, Moscow Contemporary Music Ensemble, Bavarian Radio Simphony Orchestra, Ensemble für Neue Musik Zürich, Collegium Novum Zürich, Kammerensemble Neue Musik Berlin, Ensemble United Berlin. Now he is a soloist of the Studio for New Music Ensemble.
In 2011-2014 Sergej Tchirkov was a professor at the International Young Composers Academy in Tchaikovsky-city. He also gave lectures at the University of Gothenburg, Norwegian Academy of Music, Zürich University of Arts, Conservatory of Geneva. Nowadays he teaches at the Department of Contemporary Music of Moscow State Tchaikovsky Conservatory.
Sergej Tchirkov founded a website about contemporary Swiss composers. In 2014 he curated an international project Alpenfest. A year later the project was followed by a musical performance Splendor of Colors / Interferences. In 2021 Sergej Tchirkov curated an online project P2P ON AIR which involved Swiss composers creating pieces together with the Studio for New Music Ensemble musicians.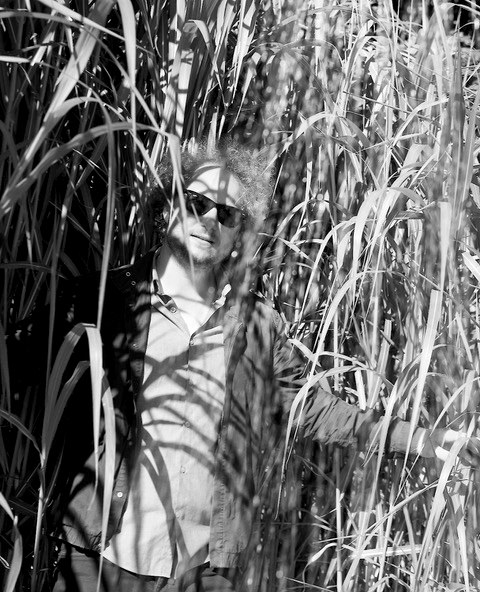 Curator, percussionist and composer active on the contemporary and experimental music scene.
He developed a vision of today's music that is open and engaged through the Kammer Klang series and the percussion and electronics ensemble We Spoke, of which he was artistic director for five and ten years respectively. In April 2018, he took over the artistic direction of the Ensemble Contrechamps in Geneva.
As a musician, he plays with the London Sinfonietta, Ictus Ensemble, the BBC Symphony Orchestra and the Martin Creed Band, as well as solo at the Huddersfield HCMF, London LCMF, SMC Lausanne, Musikpodium Zürich and Druskomanija Vilnius festivals. He regularly collaborates with composers, performers and artists to create new works and composes concert music as well as multimedia works performed in Switzerland, Europe and America.
Serge taught experimental music and coached the percussion ensemble at the Royal College of Music in London until 2019 and he regularly gives masterclasses and workshops in music and performing arts colleges.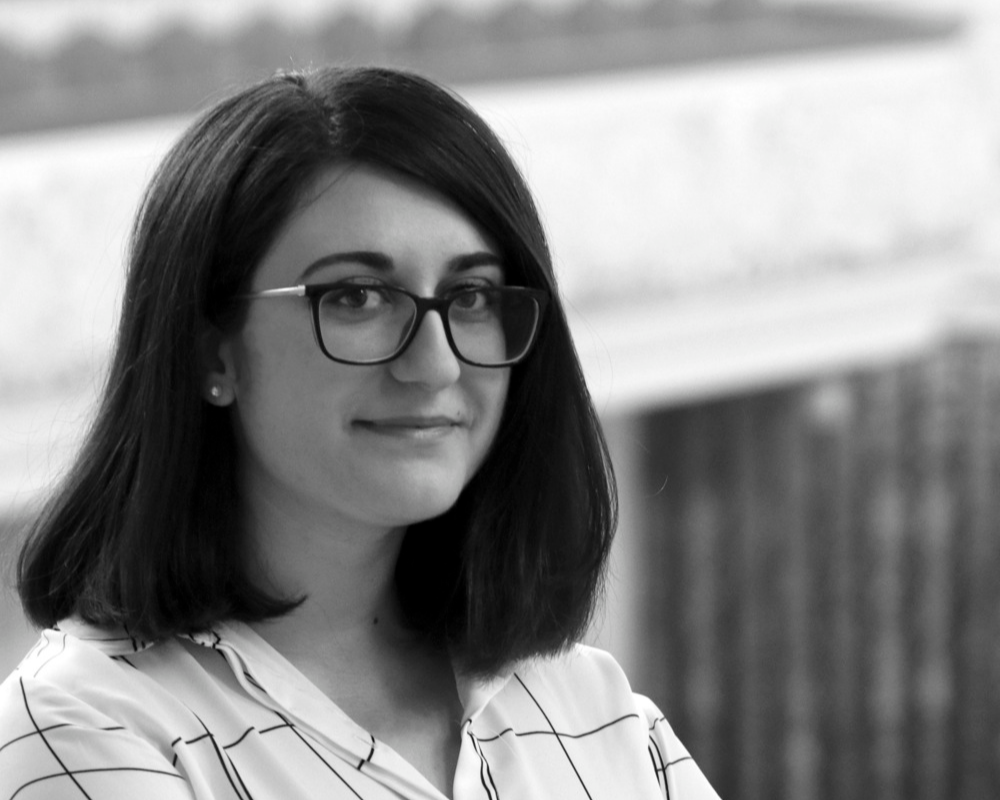 Musicologist, music journalist, curator. Centre of Music Projects manager at the HSE University. Co-founder and editor of Stravinsky.online website. Stravinsky's Dialogues: Switzerland project curator.
Christina Agaronyan studied history and theory of music at the Moscow Tchaikovsky Conservatory with associate professor R. Nasonov. She won multiple all-Russian and international competitions. She organized many concerts and forums including international projects of the Students Scientific and Artistic Society of the Moscow conservatory.
Articles of Christina Agaronyan are published in such magazines as Scientific Bulletin of the Moscow Conservatory, Russian Musician, Stravinsky.online. Her scientific papers are featured in various collections of essays published by the Moscow conservatory and the State Institute for Art Studies. She participates regularly in international scientific conferences related to theory and history of music (in Moscow, Kazan and other Russian cities). She is currently a postgraduate student at the Moscow Conservatory and is writing a PhD thesis on experimental music in the USA of the second half of the 20th century.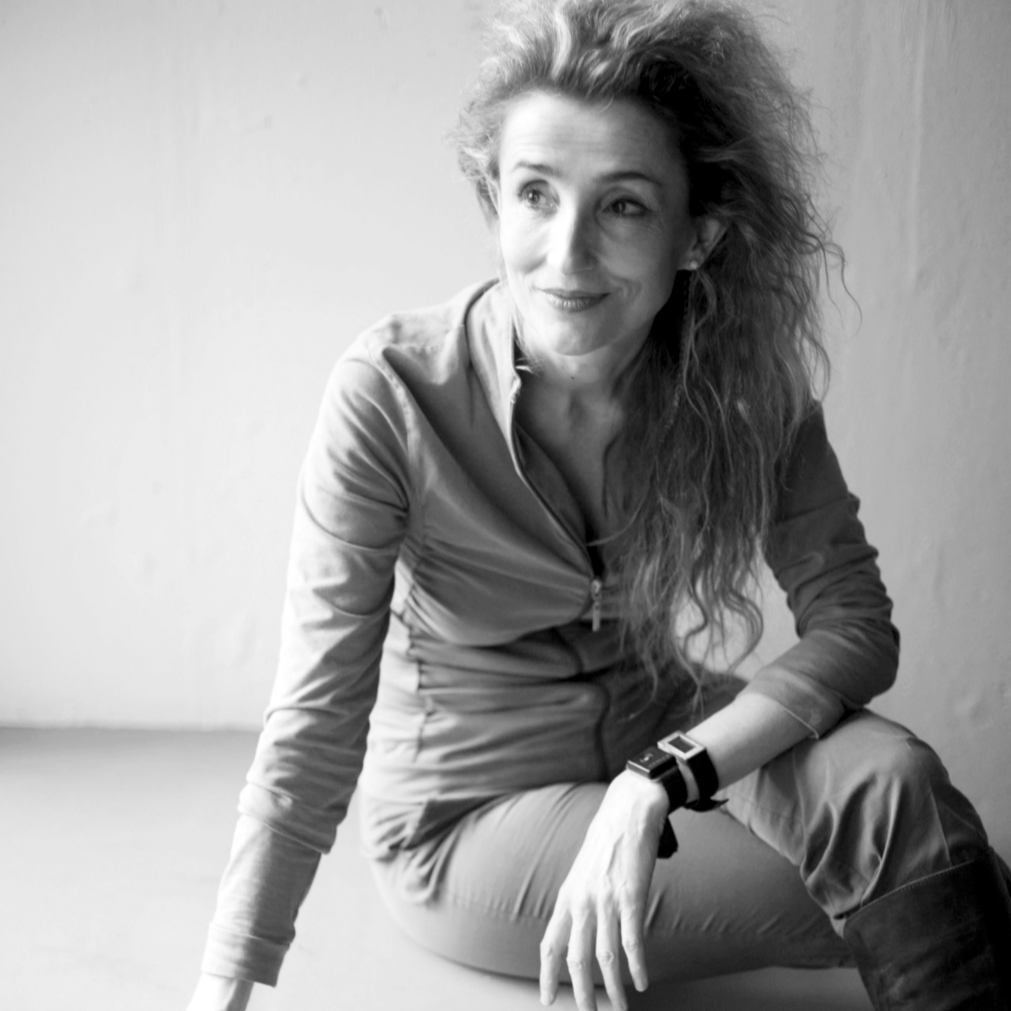 Violist, singer, composer, performer, improviser, visual artist. With her inter-media compositions and room-scores with Son-Icons she offers compositional settings, where intercultural and artistic resources of the musicians and artists can be integrated, flourish and constantly evolve. Hug is constantly breaking new ground with her instrument and has reinvented the viola. Her specialty is also a blend of viola and vocals using high falsetto, vibrating glottal sounds, multiphonics, and language like articulation. Hug seeks to develop instrumental and vocal techniques to their fullest extent, which has resulted in an unmistakable and unique tonal language.
She has recorded an extensive discography amongst others with Elliott Sharp, Maggie Nicols, Lucas Niggli, several CDs with the Stellari String Quartet (Phil Wachsmann, Marcio Mattos & John Edwards, etc. including three solo CDs on international labels.
Having completed her studies in fine arts and classical music, she won divers awards such as "artist residences" in London, Paris, Berlin, Johannesburg, Shanghai, the international composer fellowship at the Civitella Ranieri Foundation, she was "artiste étoile" (star artist) at the world-renowned Lucerne Festival and nominated for the Classic:Next - Innovation Award 2019.
"Son-Icons" are the core of Hug's artistic work and research. Son-Icons are music to be seen, hybrids of visual art and musical notation. Hug developed a composition method with Son-Icons for interdisciplinary and intercultural contexts. Her works and room-scores are played by international ensembles (Moscow Contemporary Music Ensemble, Ensemble SuperMusique Montréal, Via Nova Choir Munich, Lucerne Festival Orchestra, Dance Company FATC Johannesburg, etc.).
An important influence and inspiration was the long-standing participation in the London improvisers Orchestra. As a result, Hug developed open concepts and conducted the SPIO São Paulo Improvisers Orchestra, the KIO the Krakow Improvisers Orchestra etc.
In addition to exhibitions, she is fully active as a concert performer, soloist, composer and conductor of her own works at major festivals in Europa, North - und Latin America, Canada, South Africa, Russia and China (SWR Donaueschinger Musiktage, Berliner Festspiele, MaerzMusik, FIMAV Festival International Musique Actuelle Victoriaville, San Francisco International Arts Festival, Festival international musicà SESC São Paulo, Festival Infecting the City in Cape Town etc.)
Hug gives master classes in improvisation and "inter-media composition". She was a teaching artist or visiting professor at McGill University Montreal, CNMAT of the University of California Berkeley, University of the Witswatersrand Johannesburg, the China Academy of Art Hangzhou, the School of the Art Institute of Chicago, etc. She is the head of the international postgraduate studies Creation & Scenario in Music at the Zurich University of the Arts.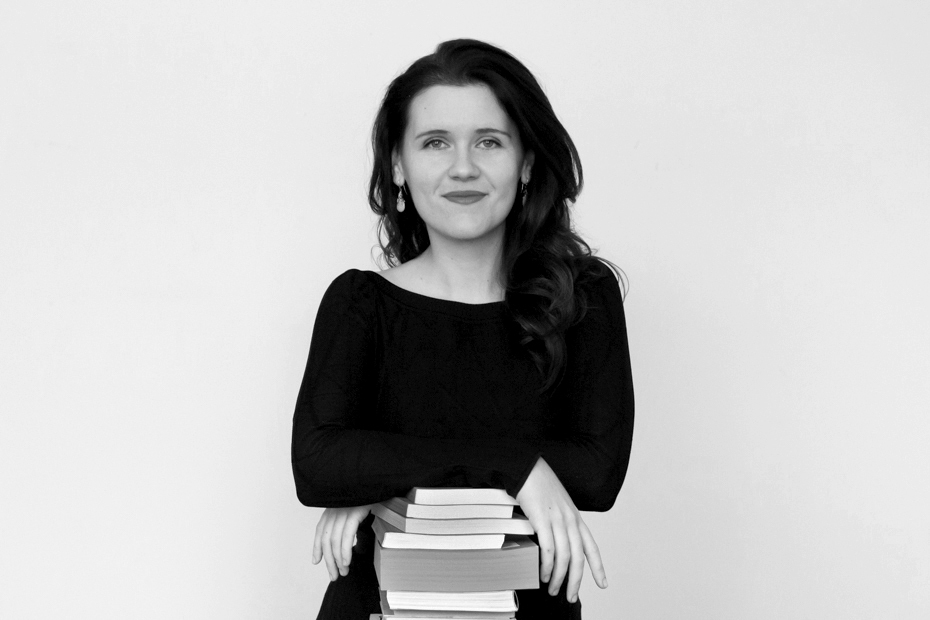 PhD in art history, researcher, filmmaker, video artist. Head of the art history department at the Higher School of Economics Art and Design School.
Alexandra Persheeva was born in 1989 in Moscow. She graduated from the Moscow State University where she majored in semiotics and theory of art. In 2012 she got a master's degree in fine arts.
In 2018 she defended her PhD thesis Expressive Possibilities of Editing in Video Art. She is focused on researching contemporary screen arts. She gave lectures on the history of cinema and video art at the Faculty of Arts of Moscow State University. Since 2014 she has been teaching history and theory of art and design at the HSE Art and Design School. She's a multiple winner of the Best Teacher award.
Books written by Alexandra Persheeva include Video Art. Editing the Viewer and The Age of Vermeer. Mysterious Genius of the Baroque and the Dawn of Modern Times.
In 2011 she was an assistant director of Alexander Proshkin's film
Redemption
. In 2012 she directed
I'm with you
, an award-winning film at the Together International TV and Cinema Forum..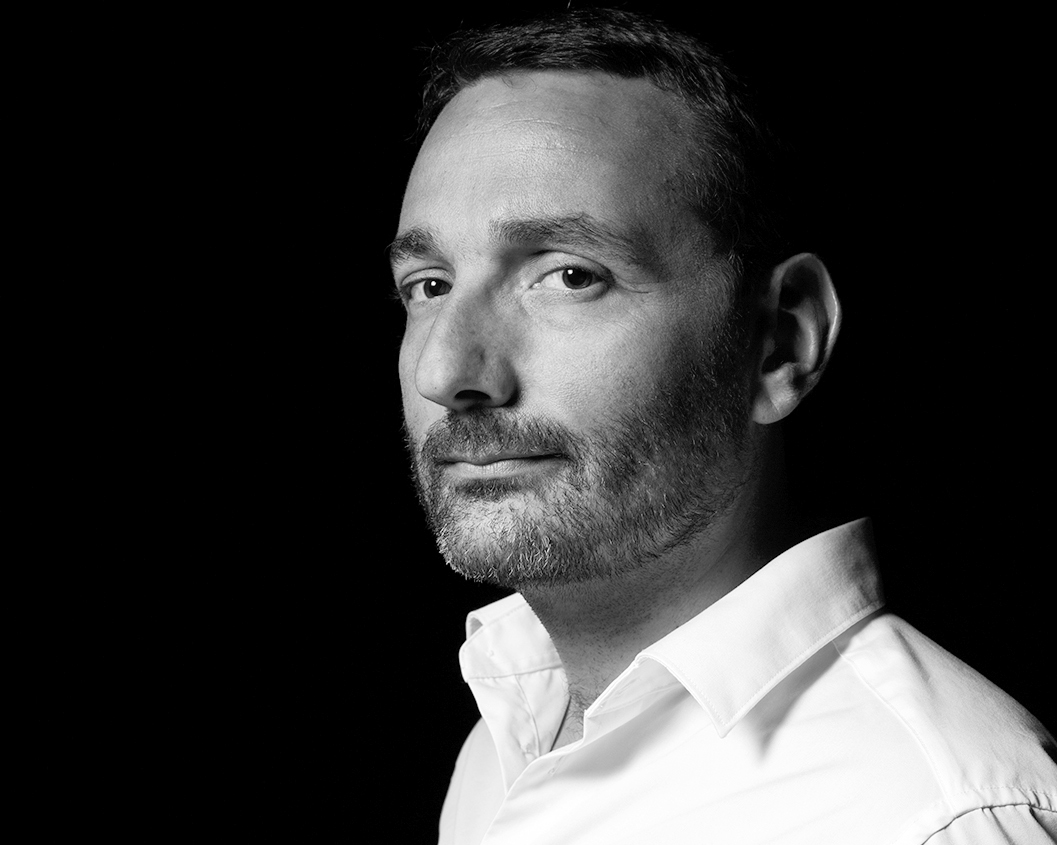 Pascal Viglino studied classical and contemporary percussion, composition and musical theater at the conservatories of Geneva, London, Barcelona, Berlin and Bern. He has been an active member of the Verbier Festival Orchestra, the Orquestra do Algarve (Portugal), the Durban Philharmonic (South Africa), the Academia d'orquesta del Grand Teatre Liceu Opera (Barcelona), ensembles with which he has performed in more than forty countries.
He regularly performs with various orchestras and contemporary music ensembles (Bern Symphony Orchestra, Eklekto Geneva Percussion Ensemble, Camerata Variabile, Zurich Opera, Camerata Bern, Barcelona Symphony Orchestra, Kammerorchester Basel, Ensemble Contrechamps, Kammer Neuemusik Ensemble Berlin, Kammerorchester Bern, Orchestre de la Suisse Romande, Bergen Philharmonic (Norway), as well as with other music ensembles.
Pascal has been awarded various national prizes and scholarships and leaded various artistic projects for the Verbier Festival, Musikfestival Bern, Festival Hik et Nunk, the Pfingskonzerte of Ittingen, the Davos Festival. He is also a composer for various musical theatre projects.
In 2011, Pascal Viglino founded the company KLANGBOX and is its artistic director. In 2012-14 Klangbox received the Music Pro label and in 2019-21 received the Nestle Foundation for the Arts Grant.
During the Covid he founded the platform dans l'Jardin which got more than 1500 music performances in Switzerland in one year and helped financially around 130 musicians strongly hitted by the pandemic.
Pascal Viglino received the 2012 Cultural Recognition Prize for Music from the Canton of Berne. In 2015, he also received the Prize for Cultural Encouragement from the Canton of Valais.
Pascal Viglino was a visiting professor in the Music Theater department of the University of the Arts of Bern.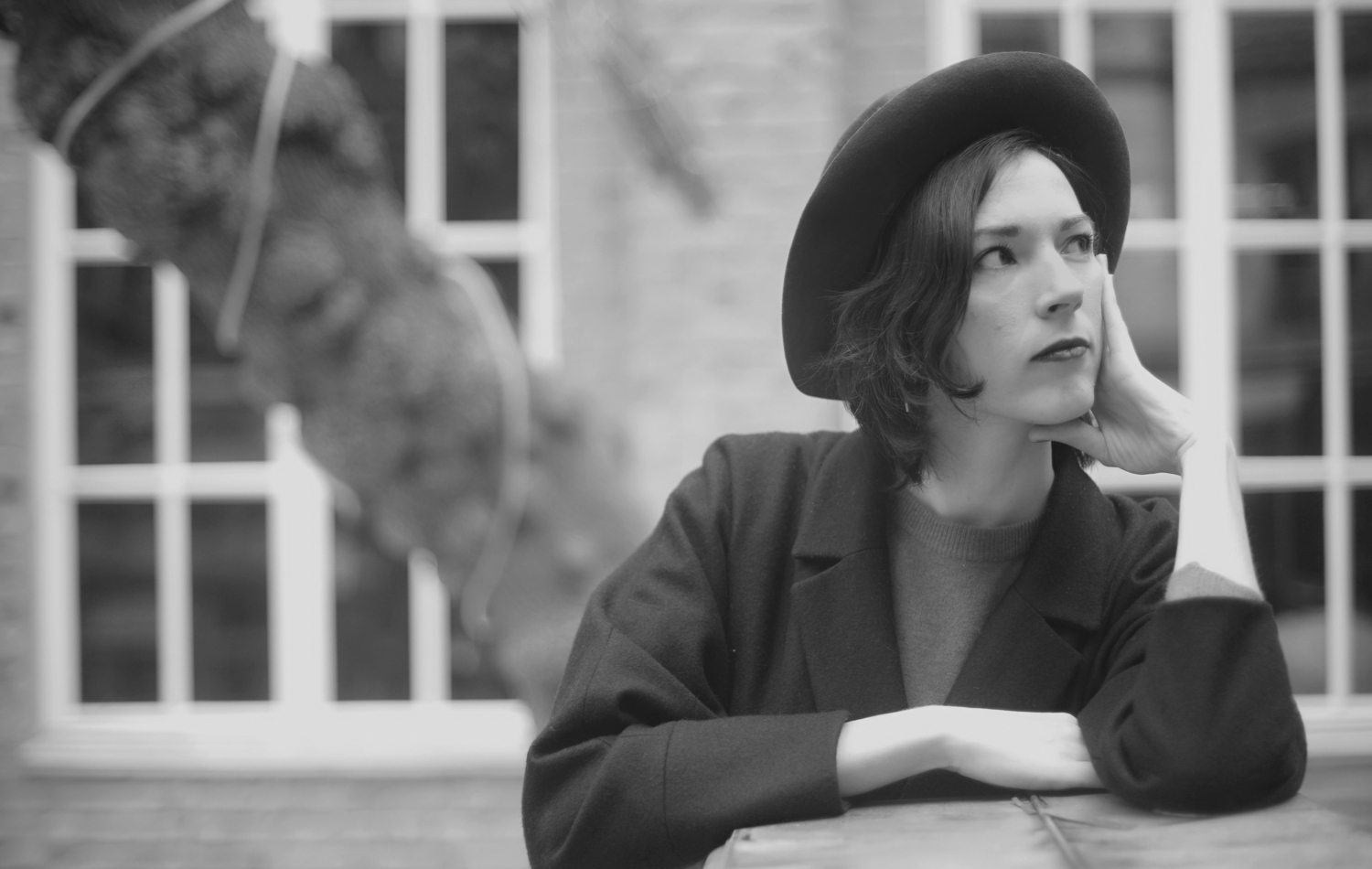 Musicologist, teacher of the Gnesin Russian Academy of Music, music journalist, curator, lecturer. Co-founder of the
Gnesin contemporary music week,
a contemporary music festival of lectures, workshops and concerts. Since 2018 the project is active in organizing concerts and educational programs involving young musicians, tutors and composers.
Tatiana Yakovleva is a co-founder and editor of Stravinsky.online. Her articles are published in various magazines including Musical life, Independent Newspaper, The Bolshoi Theatre, Colta.ru, reMusik.org, etc. She gives lectures on contemporary music and musical theater in such projects as Composer reading sessions (Krasnoyarsk), Theater of Nations Atomic Cities (Zheleznogorsk, Seversk), International Festival of Contemporary Music Nauryz-21 (Kazakhstan), International Young Composers Academy in Tchaikovsky-city. She participated in numerous all-Russian and international scientific conferences.
Tatiana Yakovleva is currently writing a thesis on Georges Apergis, a contemporary French composer.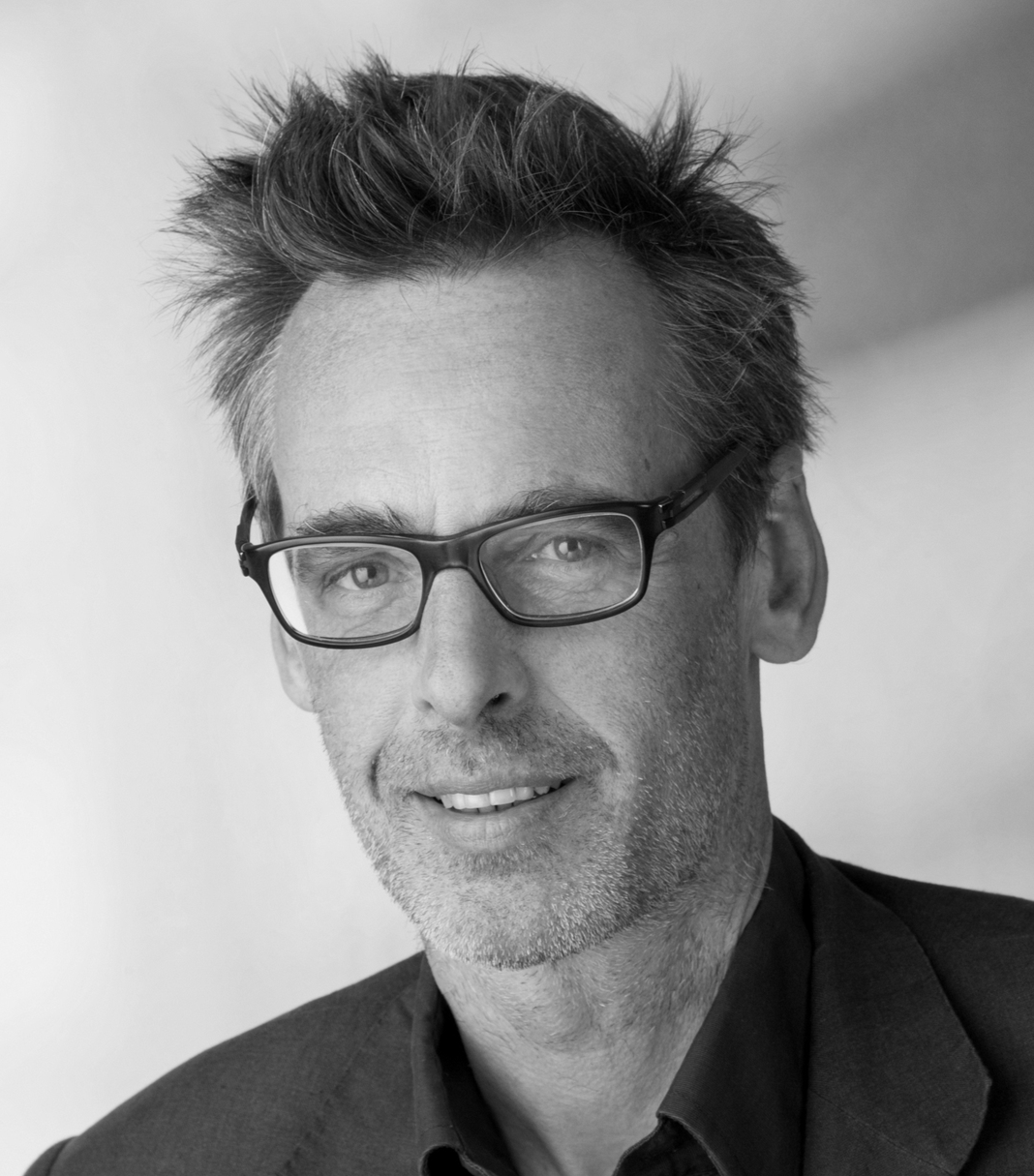 Uli Fussenegger
was born in Austria in 1966, studied double bass with Franz Dunkler and Ludwig Streicher. After several years of freelance concert activity in the field of early music on original instruments (with the Freiburg Baroque Orchestra and the Concentus Musicus Wien, among others), Uli Fussenegger specialised in contemporary music and became a member of Klangforum Wien in 1987. Intensive long-term collaboration with composers such as Georges Aperghis, Beat Furrer, Bernhard Lang, Matthias Pintscher Chaya Czenowin and Alberto Posadas led to countless solo works for double bass, which Uli Fussenegger premiered.
In addition to his international concert activity as a double bass player, Uli Fussenegger works as a composer and improviser. His work has been documented on over 400 CD and DVD productions. He was also dramaturg of Klangforum Wien for over 20 years and has been curatorially active in various performative formats. This has led to intensive collaboration with director Christoph Marthaler, among others.
Uli Fussenegger was a lecturer at the Lucerne University of Music from 2009 to 2018, has taught at the Ensembleakademie Impuls Graz since 1999 and at the Ferienkurse für Neue Musik Darmstadt since 2002. In addition, he has been instrumental coach at the lucerne academy since 2017.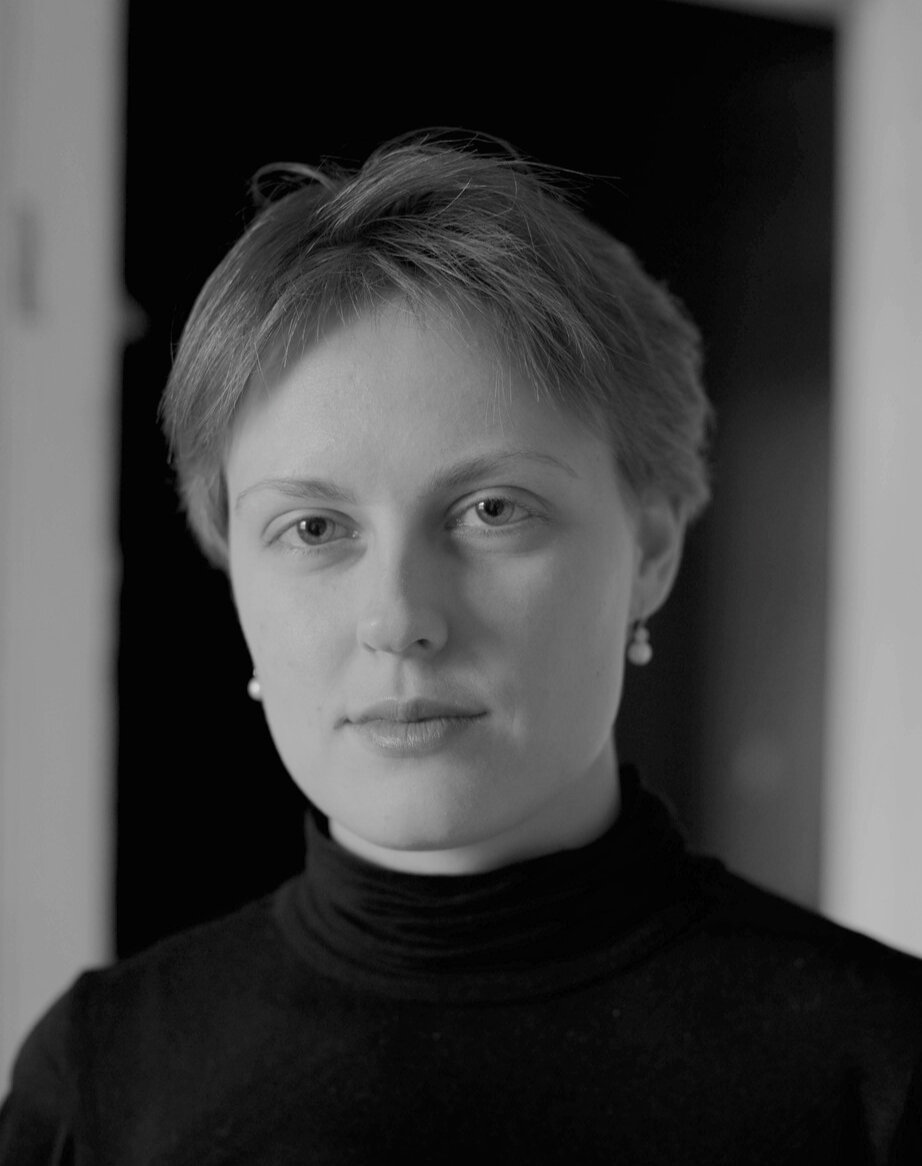 Musical journalist and curator. Stravinsky.online editor. Domrist and mandolinist specializing in contemporary academic music.
Geometry of sound
soloist. Participant of the Pro Arte School of cultural journalism (2020).
Miroslava graduated from the Gnesins Russian Academy of Music in 2021. She has won numerous international competitions. She has curated 30+ contemporary music projects in the Museum of Moscow, Center for Drama and Directing, Moscow Tchaikovsky Conservatory, Multimedia Art Museum Moscow, Art Center Moscow, Moscow Philharmonic Society,
Mesto
Festival in Smolensk.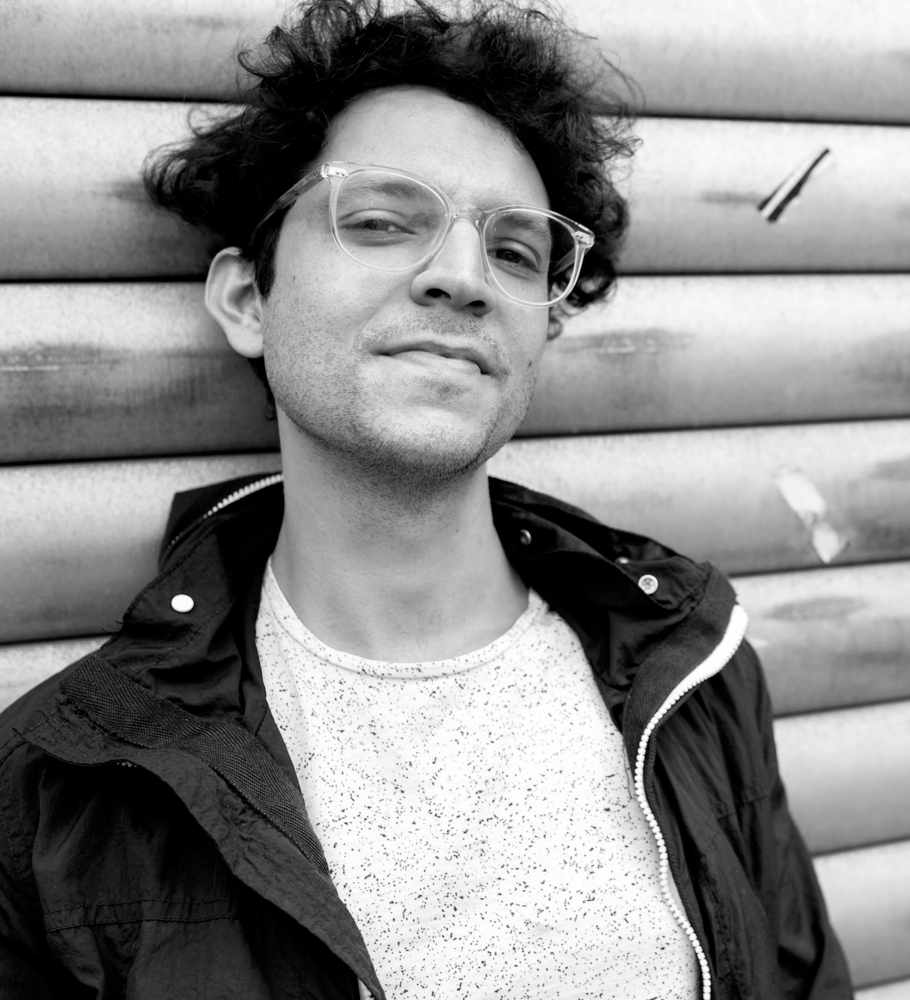 Composer, media artist, performer.
He studied at the Würzburg Music Academy and at the Electronic Studio of the Basel Music Academy.
His oeuvre is versatile and marked by close collaboration with other young musicians and artists on an international level. In his works, Andreas Eduardo Frank explores the interface of real and virtual, of music, performance, video and theatre. His pieces are usually preceded by an overarching poetic idea, which is then contextualized in the music in a manner that may range from comical to nihilistic. He enjoys playing with absurdity and humour, trying to sparkle with what does not shine in a virtuoso manner, building castles in the air with his music, without fear of tearing them down again, deriving from their debris a genuine notion of music which courageously flirts with other disciplines.
Close collaboration with performers and collaboration with other artists have led to numerous performances of his works in Europe, Asia and America. Since autumn 2018 Andreas joined Ensemble Lemniscate as artistic co-director alongside Ricardo Eizirik.
Andreas Eduardo Frank has won several awards for this work. He was a fellow of the Academy »Musiktheater heute« (2015-17), nominated for the interdisciplinary residency fellowship Gargonza Arts Award in 2016, selected for the MATA Festival 2018 in New York, won an award from »Protonwerk No. 6«, nominated for the scholarship Progetto Positano (2018) of the EVS Foundation in cooperation with Ensemble Mosaik, got a residency at the SWR Experimental studio for 2020 and won the 64. Composition Award of the City of Stuttgart.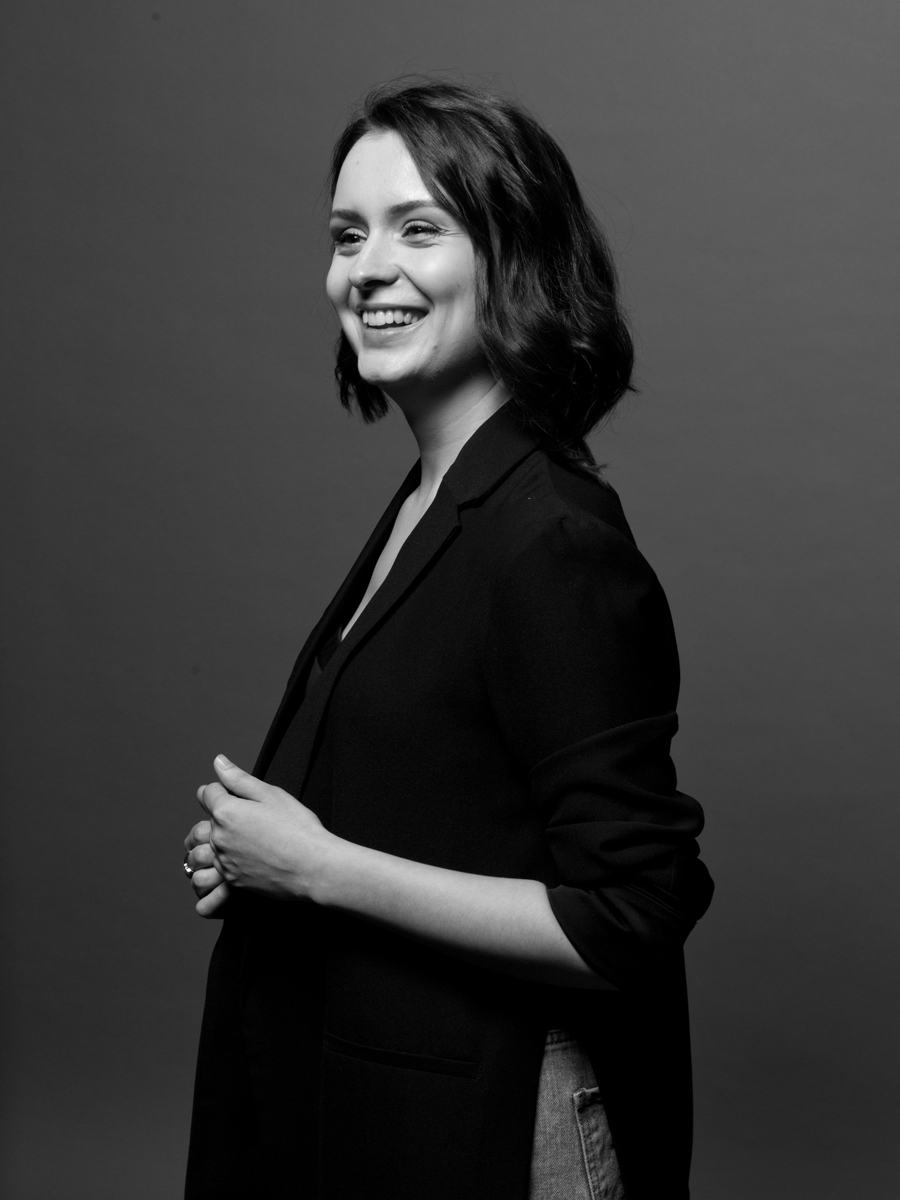 Stravinsky.online
editor, Stravinsky's Dialogues: Switzerland project curator. Postgraduate student of the Moscow Conservatory, junior researcher at the Center for Contemporary Music of the Moscow Conservatory, Studio for New Music ensemble administrator. Curator of numerous seminars on contemporary music for culturologists and journalists. Curator of the first ever refresher courses on 20th century avant-garde music for music teachers in Russia. Moscow forum contemporary music festival manager.
Alexandra has organized numerous projects of the Students Scientific and Artistic Society of the Moscow conservatory (SSAS). A big project was dedicated to society's 80th anniversary ("80 years of SSAS"). As a result, a collection of essays was published by the Moscow conservatory ("SSAS in the history of the Moscow conservatory"). Alexandra has also participated in several international conferences including the 35th General Assembly of the International Confederation of Electroacoustic Music CIME / ICEM.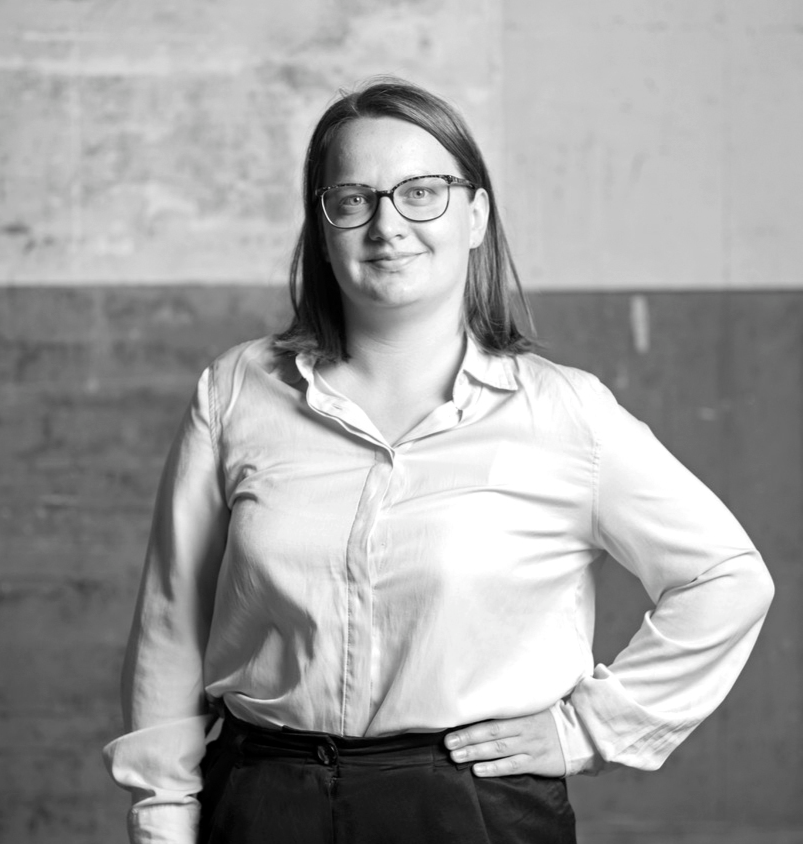 Anja Wernicke studied Cultural Studies and Aesthetic Practice at the University of Hildesheim and Médiation culturelle de l'Art at the Université de Provence in Marseille. In 2018 she completed the university course Curating in performing arts at the Paris Lodron University in Salzburg.
Since 2014, she has worked for the ZeitRäume Basel Festival in various roles: first as production manager, since 2018 as managing director, and since 2021 as co-director together with Bernhard Günther. Since 2016, she has been working in the research department of the Hochschule für Musik FHNW in Basel, where she is a lecturer in the field of curating and co-director of the advanced study course program CAS Curating Contemporary Music.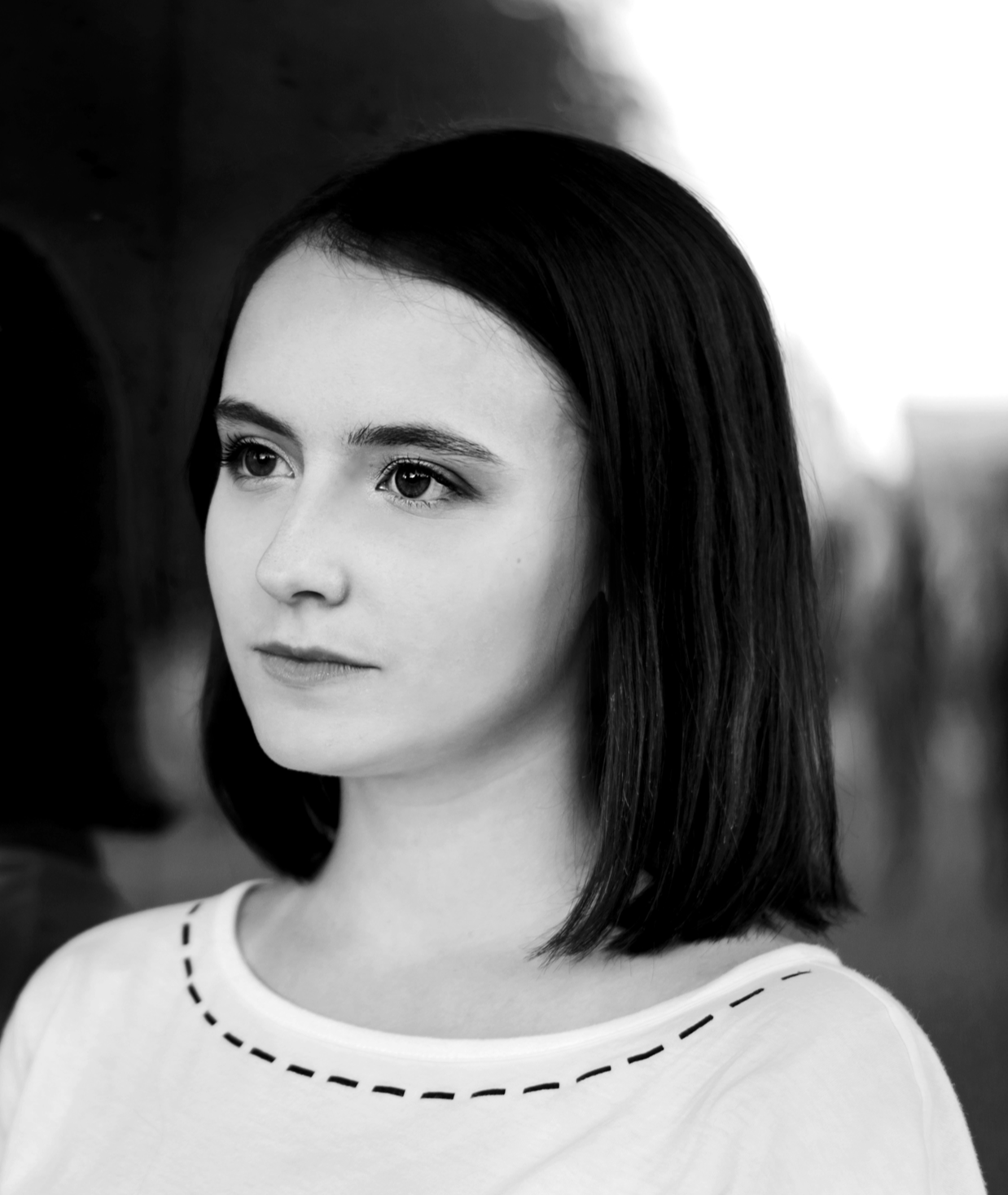 Stravinsky.online
editor, lecturer of musical and theoretical disciplines at the Moscow State College of Musical Performance named after F. Chopin, scientific editor of the "Music" section of the Great Russian Encyclopedia, developer of educational modules and electronic educational resources.
Graduated from the Academic College of Music at the Tchaikovsky Moscow Conservatory, in 2021 — Tchaikovsky Moscow Conservatory (Faculty of Science and Composition, graduation work — "Principles of Musical Historiography by Sethus Calvisius").
Laureate of all-Russian competitions in the theory and history of music and composition, participant of international scientific conferences, laureate of performing competitions and festivals. Fellow of the Talent and Success Foundation, the RF President's Grants Fund.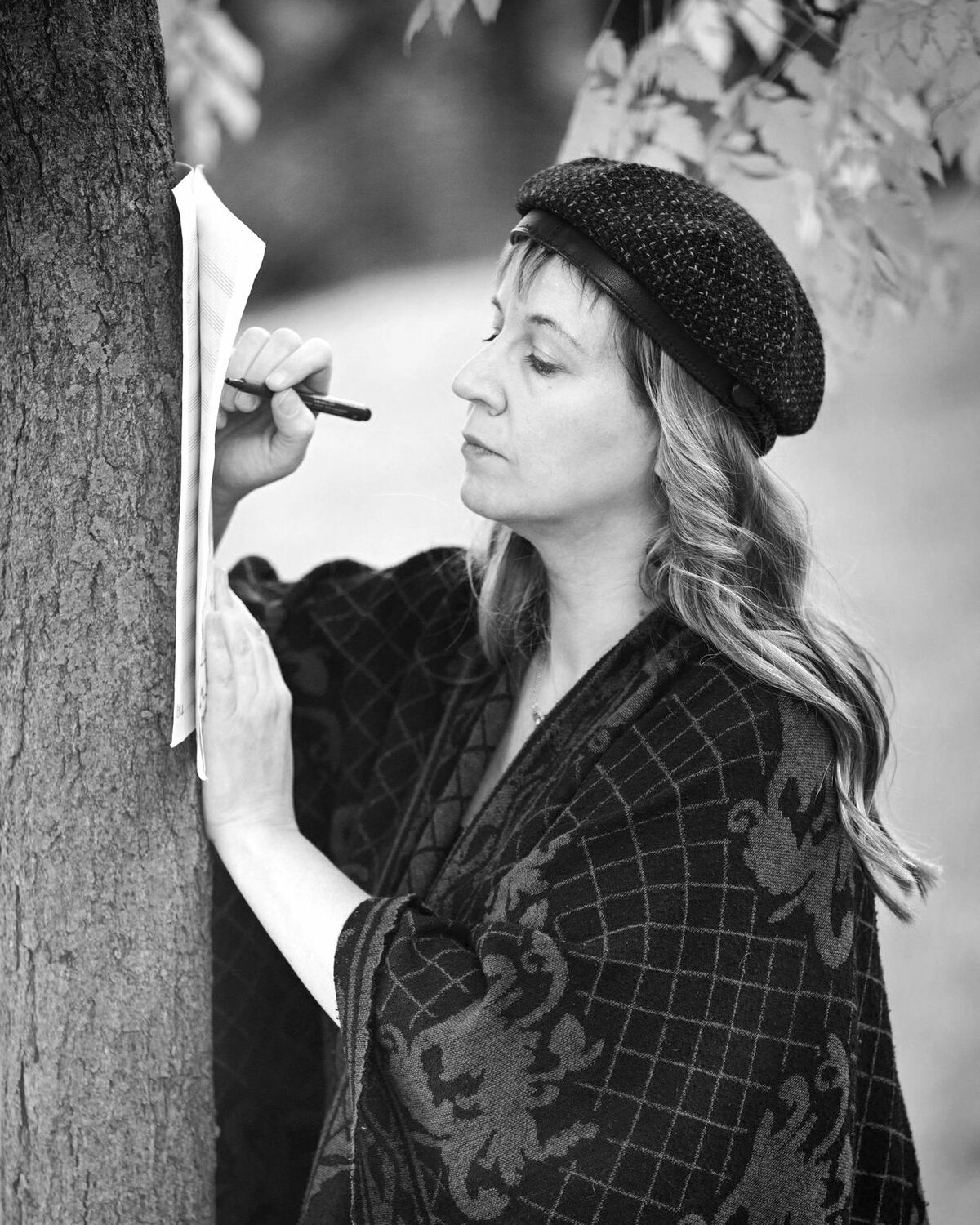 Composer, violinist. The artistic director of the Camerata Variabile Basel.
She was composer in residence at the Lockenhaus and Ernen festivals. In 2016 she received the Georg Fisher prize of her native town Schaffhausen and in 2017 the Swiss music award.
Her music was performed by the Arditti Quartet, the Basel Chamber Orchestra, the Munich Chamber Orchestra, the Asian Art Ensemble, Ensemble Phoenix, Ensemble Musikfabrik and soloists like Nicolas Altstaedt, Thomas and Patrick Demenga Hansheinz Schneeberger, Pekka Kuusiisto, Patricia Kopatchinskaya, Simon Höfele, Steamboat Switzerland and others.
As a charismatic violinist, Helena Winkelman establishes a very direct connection to her audience. Being a true aficionado of intimate chamber music settings, she and her group, the Camerata Variabile Basel have created their own concert series that often bridges music with social or philosophical themes.
After winning the Pro Musicis Award in 2001 she gave her debut at Weill recital hall, New York and Salle Cortot, Paris.  She also performed at the Lucerne-, Gstaad- and Davos Music Festivals (Switzerland). For 25 years she is a participant of the legendary english IMS open chamber music festival. 
Since 2017 she also is the first violinist of the London based Callino String Quartet.
Besides her teachers Roland Moser and Georg Friedrich Haas, her major musical influences were composers György Kurtag and  George Benjamin, percussionist Pierre Favre, violinist Gidon Kremer and conductor Claudio Abbado with whom she worked in the Lucerne Festival Orchestra for 5 years.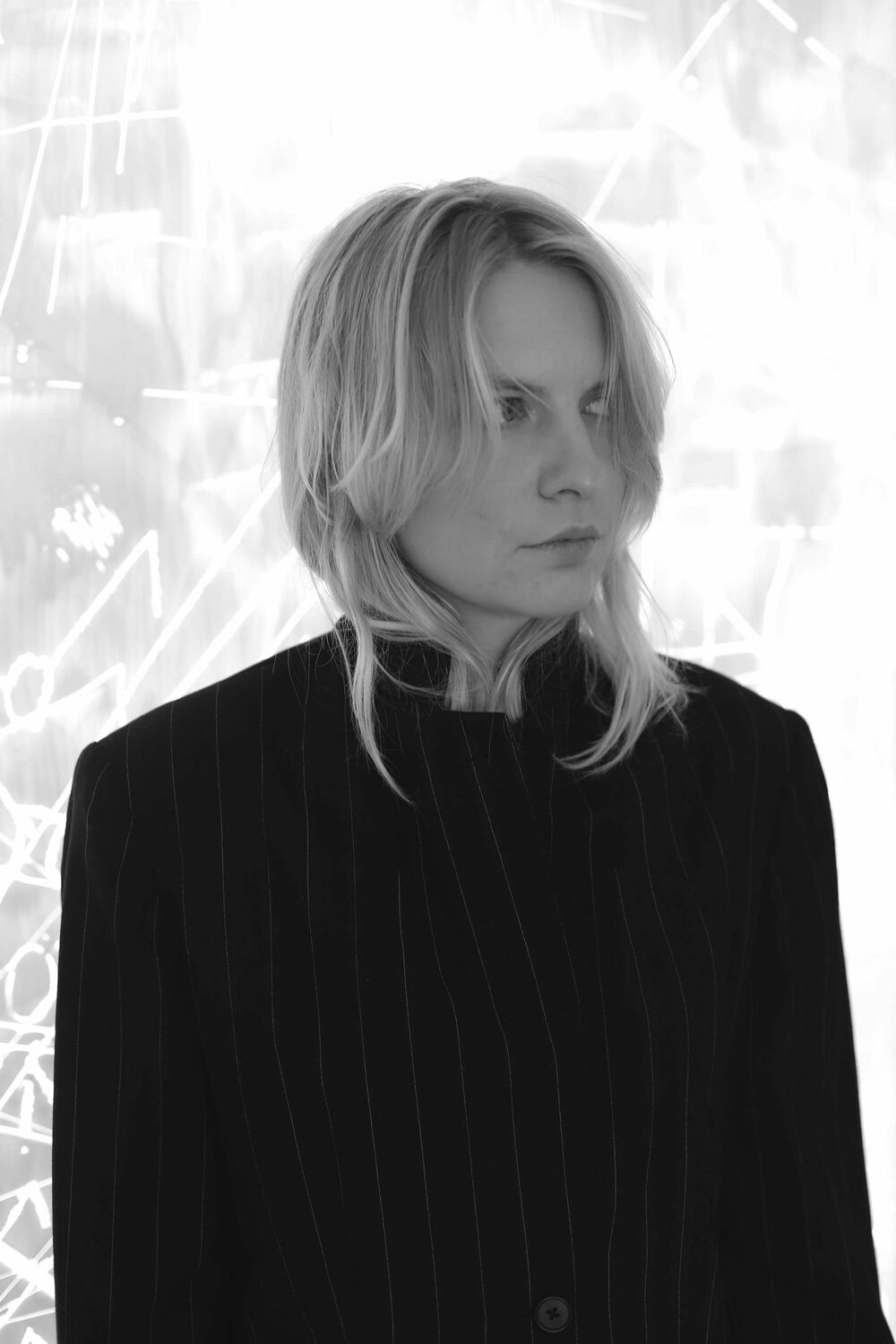 Multi-instrumentalist, composer, curator and producer of music and educational programs.
Founder of the ensemble of contemporary academic music Kymatic.
Since 2019, a member of the indie jazz group The Rig (Russian Improv Group) label NISHA. Performed with Insub Meta Orchestra (Switzerland). As a composer, she collaborated with the Gogol Center Theater and the Stanislavsky Electrotheatre. In 2019, she was selected to the Bang on A Can (NY, USA) residence and was supported by the American Academy ARTS LINK in 2020. As a sound artist, she interacted with such artists as DuZa, whose creative tandem was marked by the magazine "Interview" Germany.
Since 2021, he has been teaching an author's course on modern composing techniques at the Higher School of Economics.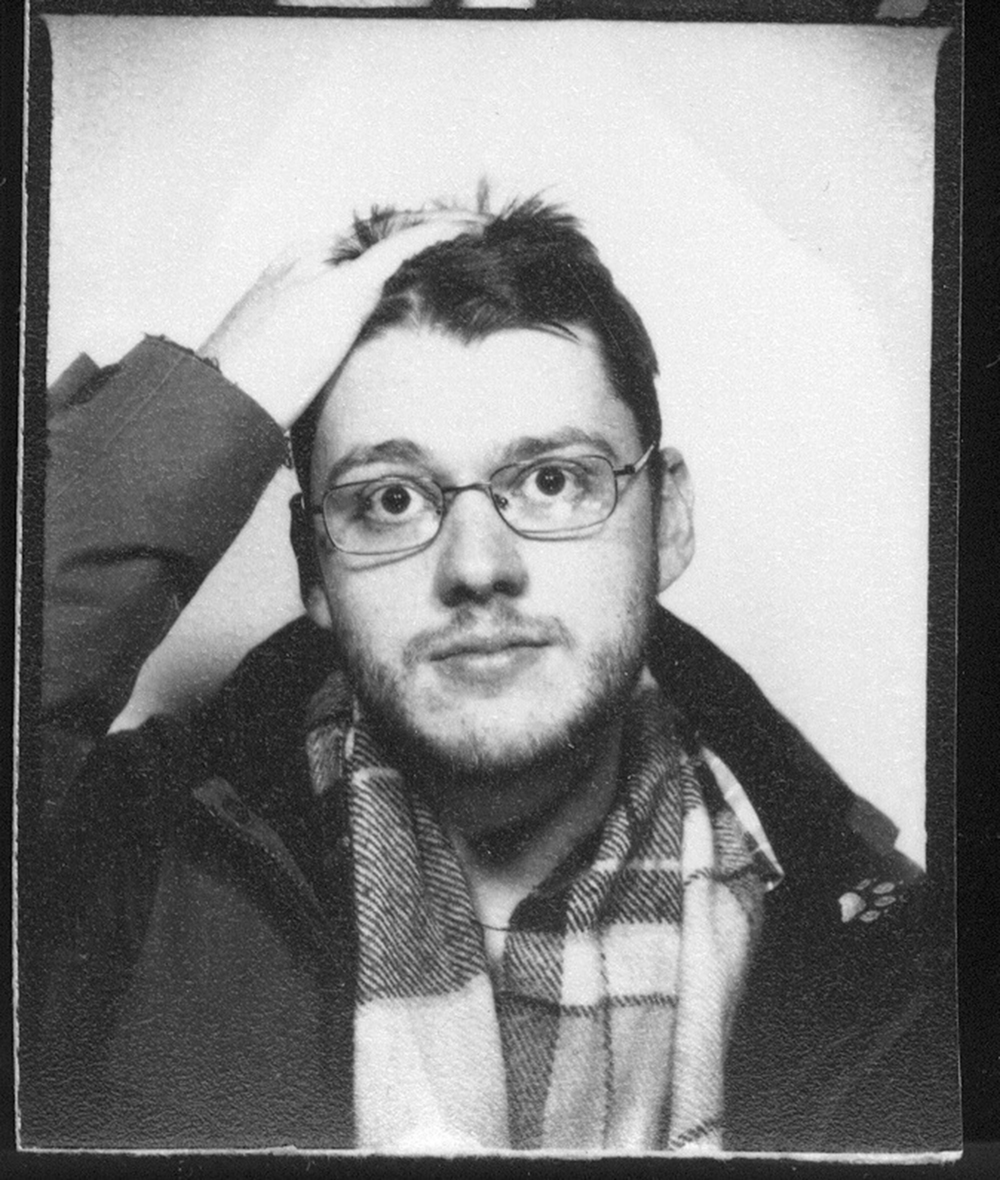 Ricardo Eizirik is a composer with an extended artistic production ranging from chamber music to installation and performance works. His work focuses on themes such as banality, the mechanization of society and the by-products of daily life (i.e. junk, trash, noise, etc). Ricardo Eizirik has received numerous grants and prizes and worked with ensembles and festivals such as Ensemble Mosaik, ensemble Recherche, Neue Vocalsolisten Stuttgart, Ensemble Intercontemporain, Talea Ensemble, Collegium Novum Zürich, Ensemble Adapter, Athelas Sinfonietta, Trio Catch, Internationale Ensemble Modern Akademie, Ensemble Talea, Jetpack Bellerive, Wittener Tage für Neue Kammermusik, ECLAT, Maerz Musik, KLANG, Archipel, KLANGWERKSTATT, MUSICA, Nordic Music Days among others. He took his Bachelor in Music Composition under Antonio C. B. Cunha at the Federal University of Rio Grande do Sul. In 2012 he completed a Master in Composition under Isabel Mundry and in 2013 a Master in Transdiziplinarität, both at the Zürcher Hochschule der Künste (CH). He is presently enrolled in a Doctoral program at the Kunst Univerität Graz (Graz – A)/ZHdK. He lives and works between Switzerland and Berlin (DE).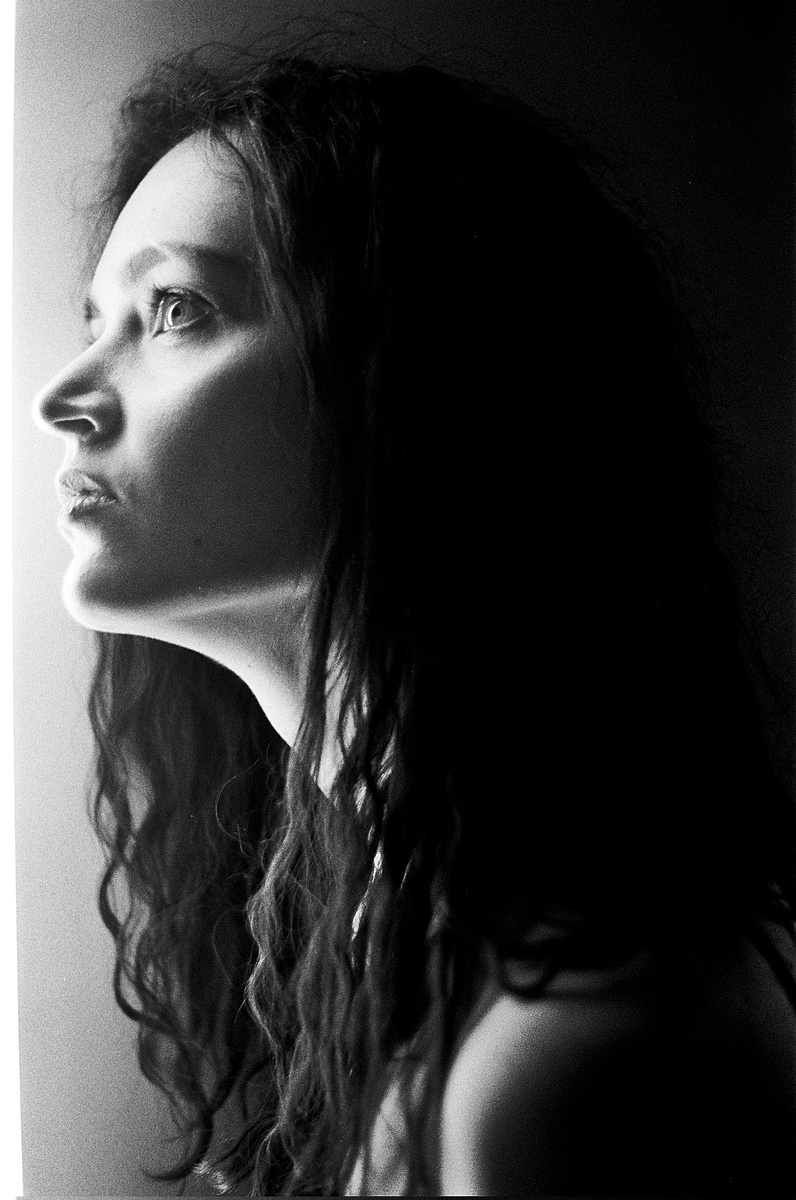 Conductor-choirmaster, performer of classical and modern music. Participant of projects of the "КоOPERAция" laboratory, "Архстояние" festival. Since 2019, she has been cooperating with the Stravinsky.online website (news department), she has been the curator of the "Concert Schedule" section.
Participant of the Second All-Russian Seminar on Music Journalism in the framework of the 16th International Festival of Contemporary Music "Moscow Forum".