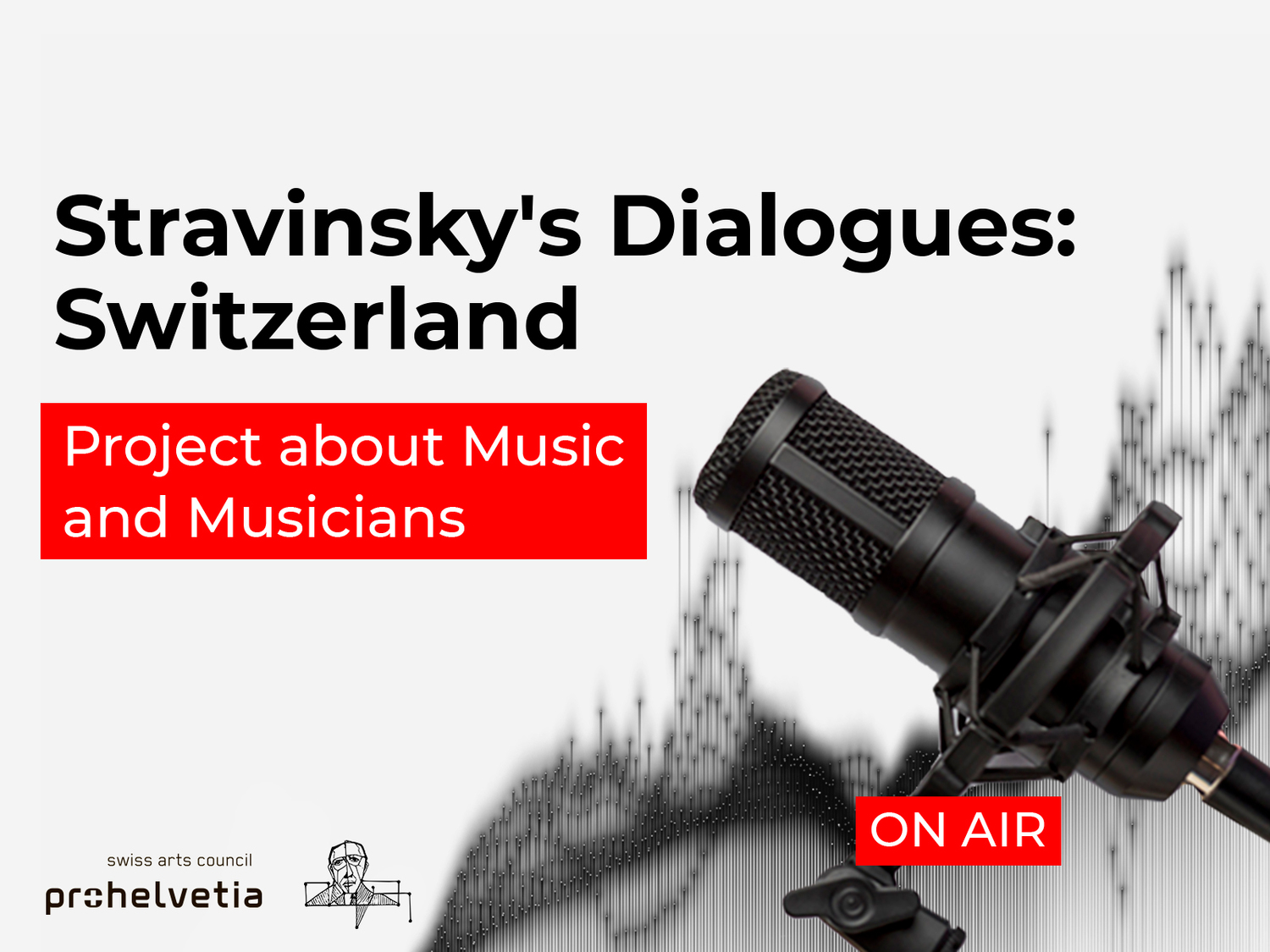 Cathy van Eck & Miroslava Tyrina
"I think that now a lot has changed in the whole new music' world, and it has become much more attention for social situations in performances, not only for sound. A new music field has become a much less closed, where you need certain knowledge to come in — now it's much more about opening your ears to the world"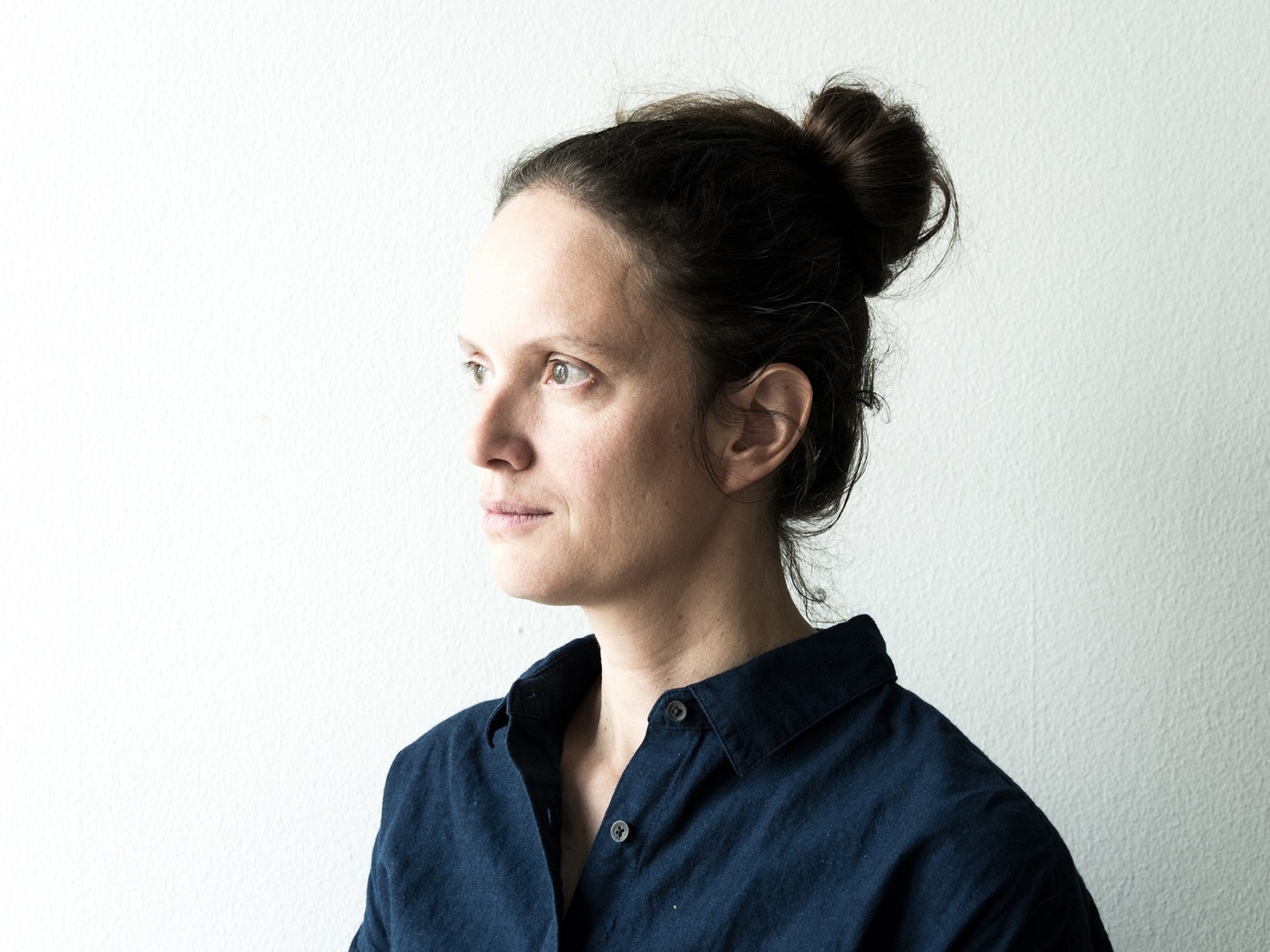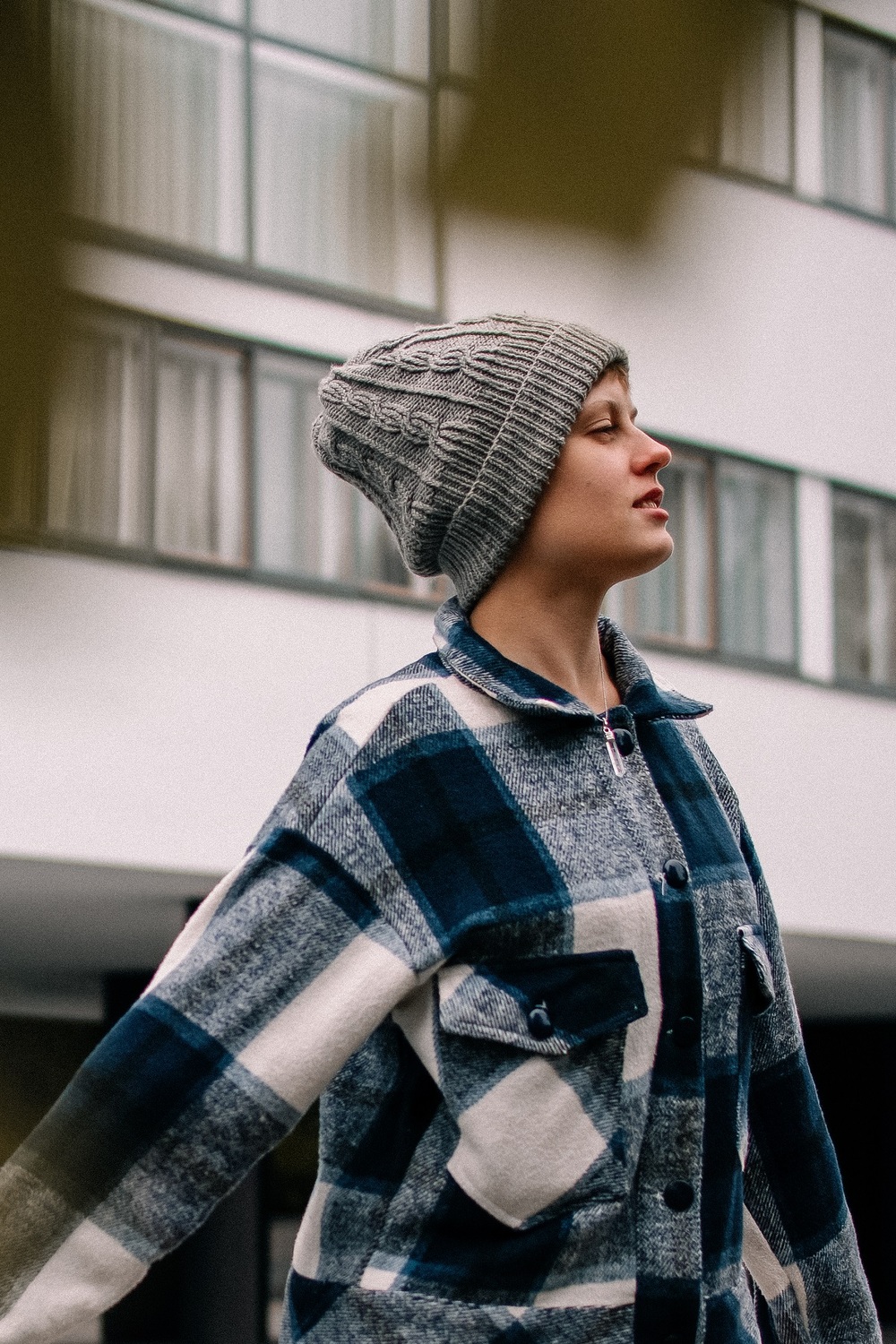 In the fourteenth issue of

Stravinsky's Dialogues: Switzerland

, the conversation is conducted by a composer, sound designer and researcher in the field of art Cathy van Eck and a curator, the editor of the Stravinsky.online website Miroslava Tyrina.
Stravinsky's Dialogues: Cathy van Eck & Miroslava Tyrina
Обработка видео...
— Cathy, thank you so much for agreeing to take part in our project. This is very important for our entire team and for me personally, because I am a big fan of your creativity. What you're doing is really great.
— I congratulate you on several premieres that have just happened in Switzerland. Oddly enough, I would like to ask about your impression of the performance and about the festivals that you have visited.
— I was at several festivals last week. One of these festivals is
Klang Moor Schopfe
. This is a festival that takes place in a rural area of Switzerland. Not quite in the mountains, but in a valley between the mountains. Old sheds and farm buildings were used as installation rooms. Each shed had its own installation that could be visited. I arrived there in advance and could choose in which of these sheds I could make my installation. It was very difficult for me to make a choice, because they were all absolutely wonderful, it was difficult to decide which one was better. Of course, choosing between the two would be easier. In the end, I made my choice. There were a lot of different artists who did completely different things. I've been to this festival before. It is very interesting that sometimes these rooms completely change and become such spaces of light, sound, theater spaces. Sometimes artists focus on what is already there and change almost nothing…There in the barn and there's nearly nothing, which is changed to make it completely different, but you still see the barn differently, because there's something added, so… these kinds of different ways of dealing with the bar and I liked it really a lot. And that was, yeah, what was happening there.
— Yes, this was an incredible experience. Was this the idea of the organizers of the festivals to see these premises or barns differently, or was this the idea of various artists who contributed to the festival? Was this the initiative of the organizer to set it like this? 
— It was the initiative of the organizer, but the organizer himself is Patrick Kessler. He is also an artist, so he is coming from artistic thinking, and he started with this, I think, 60 years ago and every two years he does a festival. So this was the, I think, the third one or the fourth time, I'm not sure, and he lives there and I think that's very important that he's really there and that he can talk with the farmers and say like "hey, listen, this is how it's happening and could we use your barn too" , because the barns are used often not anymore as traditional farmers barn, but they are used during the year for pudding, like my barn was filled with stuff, it was really completely, and they emptied just before the festival and then, I think, it's full now again with stuff.
— So, did you work with Patrick Kessler before in the past or was it your first experience of working with Patrick?
— It was my first experience of working with him. I had been to the festival before and had looked at the barns, but I hadn't taken part in it yet.
— Interesting! So for you personally, as a sound artist and composer, did you find something new in a creative terms on this festival this year? Was something of special interest for you as an artist?
— Yes! There were several words, which I thought worked very-very nice, with the barn, there was.. I will quickly look up the name, so I really say I'm correct, so I'm sure.. There was, for example, a barn by Billy Roisz I really liked. He had a chair in the middle and when you came in the barn and there was.. this was a barn, which was really completely changed, they didn't have a barn feeling anymore, when you came in um there was a video projection and there was an old machine, but it had become kind of, I don't know, not science fiction, but it had become something weird, this old machine. And she had put a loudspeaker on the old machine and I came in and there was a chair and you could sit down on the chair and that moment all sounds stopped, so it was really like "okay" and then there was just sound coming through the chair, so you felt yourself moving a bit. Then you got up again and then it continued again this time, so, I think, that was a very nice way of making an interactive installation. Then there was also Rie Nakajima and she had really made the barnes, she was one of this installation, which was very minimal. There were just a few motors, but they were sounding, they were hitting elements in the barn and that made it very.. um… so you heard the sounds of the barn themselves, which you normally would not hear, but there she had like a small piece of metal hitting on the barn, a small piece of wood being hit somewhere else, and it sounded very-very nice, it was very impressive. These were two examples of which I really liked.
— It is very interesting to listen to such a detailed description from you, considering how many you work yourself with unknown things. And it's nice that even you found something new for yourself on this festival. And my other question is about the first night of your installations at other festivals, maybe you would speak more about your performances or plays, so you as an author how different was this festival from others for your impressions and your perception? 
— So for this festival I made a piece for the barn, so then I really went to the barn and I looked at how does it look like, what kind of barn is it, I thought about the barn. And then I thought — one of the things we do in barnes is keeping stuff or at least that's what  these people use the barn for — is keeping stuff and that's of course also what farmers used to do food for the animals. It was often also for the animals, I think they could go there with bad weather or perhaps even in winter. So I decided to do something on keeping stuff and that's why I used glasses like pots, glass pots, by accident there's one here! So here something like this and then I had a small motor, you can see the motor also a bit, I think, and the motor can turn the lid and then... well, this is normally not like this, now it's packed, but it's normally built up and then it turns the lid back and forward, so it was about the.. In title the installation is "what we keep" and it's on what do we store, what do we keep in our lives and what don't we keep and what does it mean to keep an object which, you know, there are these objects we keep, just because they have a memory or because we think we should keep them, but they don't have a function, like it's not like a cup, which we use every day, but it's something which is like "okay, yeah, this we keep and this we are going to throw away". And that was a bit the topic. So I made several of these glasses, which can turn and then there was also another glass, which didn't turn in the window, but I had a lot of metal coming out, because it was for me the glass, which had already, well, start growing in some kind of way. So I really focused on that place, because afterwards I presented the installation again. I actually did it  just last friday in a completely different place and the installation also looks very different, because of… yes, it has become, well, not very different, there are still the glasses, the same glass jars, but what is different is that the way I place them, how they are moving a bit, etc. So that  really depends. There it was on a staircase, so it was really different, than the barn. It was also nice, but really a different place.
Cathy VAN ECK — Wings (Russian Premiere, 2007-08) for big white shields, three microphones, one loudspeaker and three performers. Ensemble Lemniscate (Switzerland) — Azra Ramic, Sophie Wahlmüller and Miguel Ángel García Martín
— I have two questions for you. The thing is that you created the installation especially for this barn and that's why at the second space with stairs it sounded differently and of course there were different connotations with the space from stairs and from barn. So where did it sound better? Second question is that I know that you like nature, you take photos of birds, of nature, and that's why it is interesting. Maybe this is also a story of environmental character, of nature protection, or is it more philosophic — to preserve time, to preserve the moment, so these are various topics. It's interesting, what exactly did you find here also in terms of connotations and senses, meanings?
—  Yeah, about the first what sounded better. I don't know, it's very difficult it's… Personally I have to say that when I develop something, I really like to do it again and again and installation, but I'm doing more performances than installations, but performance is even more, because of performances is alive for just such a short time, and I like to change it a bit every time. Still I find a form where I think that "okay, yes, here I am", and with this installation I also feel like... Especially because with the barn that was fine, but that was such a specific place, so if I would do it again, I think I would make another installation out of it. And that was already with the staircase. Installation was a bit different like.. But there with the staircase I also realized "ah, next time, I think, I want to add a little bit different things and to change a few things with", so, yes, that's also what I really like to react on the environment where it's going to be placed and to be able… Like with the staircase, I also brought several of the jars and I knew I'm going to change a few things to make it adjusted to that place, because I didn't even know it was going to be on the staircase. Actually it was meant to be in a small chapel next to the church, which is the chapel where people, who died, that chapel so to say, but someone died in this village, so I couldn't go into this chapel anymore, of course. So then we had to look for something else and it was the stairs going to the organ, where we made the installation in the end. So it's difficult to say, where did it sound.. well, I think, in the barn, because the barn was really made for it and in the village, I think, it was just one evening and it was less made for it, there were also a bit more cars passing by, etc. And then the second question I have to think.. Yeah! No, I think this installation is much less about environment. It's really about keeping the time or wanting to keep something in there, for putting it in a jar and close the jar, but the lid of the jar is turning around in the rounding direction, so it's always closing and opening at during the installation, it never one fixed position. So that's really much more about time. I have another installation, which is much more about the environment, where I have people, there's an animal meter, which is a device to measure the wind, which you see often on buildings, because on buildings they want, for example, to know "if it's really windy we have to open or close something", whatever, I don't know exactly. But so I bought one of those, I can also show you these. This one is not for the installation, but just a spare one, which I have. You can blow like this. And then, when you blow it like this, it changes the sound, there are two loudspeakers here, so to say, and you blow and you change the sound. And what you hear in the beginning, you hear just a soft wind sound. When you blow the wind turns, so to say, and when you blow you start to hear louder noises, which are actually from charcoal factories and a lot of industrial noise, but you also hear the sound of the voices of politicians, who tell like "oh, this is what we should do for climate change, we should do this or this" . But if you blow too much, they will sign us down again, so you have to really stay at one level of turning, so you hear the politicians and it's quite difficult and it's also meant like that, it's a frustration that you can't really get them exactly at the right level, so you have to blow a bit less or blow a bit more and of course you can't blow very stable, because you have to take breath also. And then if you go above that, you have an alarm sound like
(sound illustration)
, where you're like "it's okay, that's the environmental alarm sounds", and then you're over the top.
— Thank you! Do I understand right, that in this installation there is the idea that you're blowing and if I blow harder, the voice of the politician is not as heard as before? So maybe this is the idea that a lot depends on us, that we can also participate in the general situation? Was this your idea or not?
— Yes! Not only a lot of people.. but also that it is so difficult to find the right balance and to know… Because I listened to this. It was from the coffee time and all these politicians of the United Nations had also to meet online on Zoom, so it's a Zoom conversation, which I thought was quite funny to see them in the same situation as all of us. And what I liked is that they were talking about this issue and they were all like "ah, this is how we have to change, this is how we have to do it" and when you hear this, you're like "yes, yes!" , also you feel like "oh, tomorrow they will do this and it will be all fine". But that's of course not what's happening, it's like there's a lot of awareness of what's going wrong, but what should we do exactly to get the right balance? So we should take less planes and have more trains. Okay, going. But then I just recently read an article, which said like "no, no, we should just really travel less, so we should even not taking trains anymore, it's just travel less" and then there is something else, where it's okay. Well, another nice example I find is about plastic bags or a bag from cotton. And apparently the plastic bag is environmentally the better option, because it takes much less energy to make it and the cotton bag is apparently a very… because it needs so much water to be produced, even if you use it many times, I think you have to use it like 100 times before it gets… So it's an insulate before it gets again, so to say properly, okay for the environment to use a cotton back. So what I like or what I wanted to focus on in this installation, is a bit also that we get all this information, but it's so unclear — what can we do ourselves and can we do something of ourselves and how to find balance in, so blowing  turn the wind,  change the direction of what we are going [to do], but it's so difficult to achieve that at exactly the right moment. Yeah, that's what it is more about.
— Indeed! You're really going very deep into the environmental topic and it is very organically, how it interacts with your art. That's why I'm a big fan of your creativity! And here it's interesting for me. And in your bio you also say that you're a composer and sound artist and artist, so when you approach such installations, do you feel yourself more as a generally artist or a composer? And if you feel more as a composer , what kind of compositional goals do you give for yourself? Because really your topics are very-very deep, so please give us some more insight of your, let's say, mysteries or kitchen or some your, let's say, private environment of the composer.
—  Yes, I definitely feel as a composer in the end, although I am using perhaps something from other arts, I always think that the sound is at the core of the work , and that's also how I compose —  I always think, okay, how to get the sound, where I want it to be, and the sound also to tell the story. I have, for example, a work, where I eat an apple and that's, well, I'm just eating an apple on stage, so that could be a performance, but why I think it's much less in, so to say, performance art, but more into composition, is because I'm also composing a work by eating the apple. There are two contact microphones, one here on my
(points to the cheek)
and one on the apple and what I can do there for, when every time I take a bite of the apple, the computer gets a signal and every time I chew the computer gets also a signal. So I have two different kinds of signals biting and chewing and with that I composed the work. So, I know, okay, the first time I bite actually nothing is gonna happen, just my eating is gonna be amplified of the apple, but then during the piece after two or three bites I know I take a bite and then there's gonna be a sound like
(sound)
and then every time i chew [it's gonna
(sounds)
], so I can kind of chew on a.. it's not really melody, there are small sounds.. And then the next chew the main sound is gonna change, so it's gonna be something like
(sound of another pitch)
and then again — okay, I can chew. The third time I bite, again the main sound change, but then there the sounds, I know, the sounds are slowly going from
(high notes)
to
(scratching)
kind of noisy sound. So I can really control that and I can control the timing, I don't control exactly how it's gonna sound, that's done in the computer, so to say, but it's really a composition, which I also, so to say, I perform it and I know when what is gonna happen. So that's, I think, what makes it, in the end, well, really a compositional piece and what I try in that piece — is to make transformations of how could an apple bite sound and what kind of associations could we have with. Well, of course, I use all the association with eating an apple without being… I don't like to be like force people's mind like
(shows)
, it could also be that I don't think of any of this, but of course when I develop the piece I look at who ate an apple in history, for example of course there's Adam and Eve in Paradise taking the apple and taking a bite, the piece is also called "In Paradisum". So it is about this in a way and I want people to think a bit about it, but there's of course also in Greek mythology there is Paris who gives Helena the apple, because she's the most beautiful woman, but then there's also Snow White, who gets the fairy tale. Snow White is in the forest and the Old Witch visits her and gives her the apple and she takes a bite and she dies. So, I thought that the apple is really a fruit with a lot of weight in it. When you take a bite it's a, yeah, it's a lot of weight, and I wanted to compose sounds for these different kinds of what happens and that's also how I eat, I try to eat the apple "normally" in some way, but I also try to do a bit movement, so I, for example, there are some moments where I bite in the apple and then I become [like when the salads are chopped like] "chuck, chuck, chuck" and I eat a bit.. I always think for myself "oh, this is the more military eating part, like this
(chews clearly and quickly)
and very standing straight and then there are other parts, where I'm like much more relaxed, I can eat, I'm just eating an apple, etc. So that's a bit how I'm thinking about that.
— Did I understand you right that at the moment of the performance there is live electronics and there is the specialist there, who mixes the sounds, there is a special engineer, sound engineer, next to you or does it only happens due to a microphone? How technically it goes, please?
—  No, this is complete I can do it without a technician, although I like to have a technician to do the mixture, but there are three things. One is just the normal amplification of the apple, that's why I like to have a technician, because they can make the amplification very nice. But with that sound nothing is happening and then the rest is really like the two microphones, contact microphones, one on the apple and one on the cheek, and I have pre-programmed the computer, so the computer knows "first time she bites — I open this, second — this sound, and then the chews, every time she chews it's like
(singing)
, then the second time she bites — then this". So it's completely controlled by me, which is also nice for me, because if someone else would control it, I would feel like "oh, I have to take care of someone else or to react" , but here it's really complete and every chew I also know, like there are certain parts, where I know when I have chew 12 times — then this sounds comes, which is longer than the others and then I look a bit up in the sky, so it's like playing on a.. if you play on the computer with the controller, then it's similar to that, just that the controller is just an apple with two contact microphones and I used that.
— Wow, it sounds absolutely incredible for me! It is interesting that I read this year, that this year we heard the first night, it was instrumental with musicians at the festival, am I right? You had some performances with musicians, no?
— Maybe it was not this year, because I looked at your facebook and I found it. 
— I think I wasn't there! It was with the… It wasn't empty chairs, I think, that was what just..
— Yeah, so, because that's a piece, which other people performs  and that's a piece.. I also have that piece, which I have a version for myself and then people ask "could we also do it?" and then I said "yeah, why not, I can make a three people version" and the version is quite different, because the three people first, you know, first of all it's 12 minutes and I almost left out some things, which I just told you about — how much I control and there I left out a bit, because I thought this is going to become too complicated. But I have to say that afterwards they said like "no, I think we can have it more complicated technically" . So I made then a second version for them, where they could indeed perform it like me, without someone being at the computer and they said that went well. So that was nice for me to hear also. And in this piece it's about empty chairs and it's about, well, when we get empty chairs in our lives, which happens when people die and there is like a place left. And I wanted to make something about, well, how chairs are arranged and that's already so much, so it's not that everybody who sees the piece or who hears the piece has to realize "oh, this is  a piece on, how do you say, on that or on that people", but it is on chairs placed and that where you see no one is sitting on the chair, but it tells you already so much. If chairs are placed in a row, then you see "oh, okay" , then you expect there will be someone in front of this row and telling us something, perhaps, or doing a performance. If chairs are placed in a circle, it's something completely different. Then you feel like "oh, these people are gonna talk with each other". Or if chairs are placed like, well, what you have, perhaps, after a party, where two chairs are close to each other and then another chair is in the corner, so where you feel like other different kinds of social interactions. So I developed this piece to create these different kinds of social interactions visually with the chairs and at the same time control the sound with the chairs. And for that I have just a phone underneath the chairs, which I just do with gaffa tape. I glue it on the chair, so to say, and technically it's very easy — the chair just sends to the computer "I'm moving" or "not" , and that's it. When it's moving, the chair is moved, then the computer gets a signal — the chair is moving — then not moving. In the beginning it's like this, that every time a chair is moving, there's one microphone in the space and this records what the chair hears at that moment, so that are my footsteps or, when it's with three performers, one of the performers footsteps. And then, when you put it down, it starts to replay this recording through a loudspeaker on the chair. And then you just pick up the next chair, put it down and it again has recorded when you're moving it, and stops recording when you stop moving it. That's how the piece builds up and then during the piece, as there are different social situations, there are also different sonic situations. So you hear different sounds. There's, for example, at some point.. this part is not in the "three" versions, the version for three performers, but it is in my version, for me alone. You have three chairs in a circle and then you can.. with the microphone I kind of, yes, interview or they can say something, that's the first time where they really can say something and they go with the microphone to the chairs and then they make a "bling bling" , etc. So they're all three together talking with each other in the circle. And then at the very end the microphone is in the microphone stand again and "oh, I kind of.. I finally sit on the chair, this happens just at the very end of the piece, I sit on the chair" , then I move forward with the chair to the microphone, then I move to another chair, because this one wants also to be closer to the microphone and what you hear then is the feedback, the acoustic feedback between the microphone and the loudspeaker, so you're like
(sounds of a phonetic pair microphone + speaker)
, no, it's not very loud, actually, people often.. well , because usually acoustic feedback is a mistake and then it's quite loud, but in this chairs it's piece, it's not super loud and I also processed it a bit, so it can make a bit of chords. Every time I move the chair the feedback changes a bit, because I'm closer to the microphone and all three chairs kind of sync together, but they also all want to be closer to the microphone. So it's another social situation again with other social sounds, so to say or so. And the sounds always…  because when I developed the piece I thought I want a lot of sounds, which are.. Well, I thought also I would speak in the microphone, and say things or that the chairs would start speaking, but I realized, during the development, that it would be too not abstract enough. Like I needed people to make their own associations about "oh, what could the chair say now" and if they would say something, like "oh…" well, whatever, I don't know what they would say then.. But I remarked that everything "oh, I'm a sad chair" , that would be much.. of course I wouldn't use that concrete sense, but even less concrete sentences, I realized "no,  I need a piece without words, which is about chairs kind of saying things and that it should be open enough for the audience to think themselves of what they're saying or what they're talking about". 
— From your words I received some new understanding of what you are doing. One of the association is the work with some objects, like it can be not a chair , but also apple or plastic or.. But this is also some projectionist theater, if you can call it this way. In the beginning of the 20th century their art was aimed at generating something new in the listener and their listener can be also a co-author with the composers. So your conversation really changed my perception. For this performance there should be a some really-really silent acoustic premises, so that everything is heard very well with the chair and also some very good audience is needed, right? So what was your experience of working with the public, with the audience, did you achieve the effects that you wanted with the audience? So could you please speak more of your interaction with the audience?
—  Yes. When I perform I like to work with the audience in the sense that I like to feel.. What I like about doing things in front of the audience, that suddenly you feel things differently. Then I realize much more what a piece really is, when I'm doing it for the first time on the audience. That's also the reason why I like to continue developing them, when I'm performing pieces. I have one piece, which is called "cheering for others makes you a leader" and there I use cheerleader pom-poms kind of, yeah , most people know them from the USA and I also sometimes get like "oh, you have them, what is your relationship to USA?" . But actually I know them also from my youth, like we had a cheerleader like group in the city I come from, so that where I know them from. And this piece is about, all about audience interaction and it's about cheering, so I start with saying "Hoorah! Yay! Yuhuu!" , etc. But I say it with a very serious face and it's about this — again, sounds
(smiles)
— just the sounds of the cheering. And then I have again two mobile phones here and I can trigger the different stance, so I can do like this it's "hura", "yuhey", "yuhuuu", etc. I can move with my arms to different positions. And during the whole piece this is then going to be the way I can control different cheering sounds and also applause. And in this piece one of the things what happens is that at a certain point I take my arms down and then I get an applause, but the applause is coming from the loudspeakers, I pre-programmed it that "okay, if you take down your arms at this point — play an applause" . And then I say "thank you" and then there's another applause coming. And this is the point where audiences react very differently, which is for me quite interesting. Sometimes audiences immediately start to applaud me and the first time that happens I was really surprised. And then the second time they applaud again and then at certain… because I do that four or five times during the piece, it's like after each other, so i said "thank you" and then they realize — no, they shouldn't applaud anymore, because the piece is about applause and they don't have to applause, but for me it's always a very nice to play with that and also, because it is about the expectation — when are we going to upload and when not. But in this piece what was nice, that I didn't planning that the audience was going to applaud, but they did. And I also have to say it's not always happening there and I don't really know why, because in the beginning I thought, when the audiences are more classically trained, they start to applause, but I did the piece several times now and I realized — no, I think, it's really if there's one person starting to upload, then the others think "oh, yeah, I should also applaud", something like that, I don't know what it is. But sometimes it suddenly happens and sometimes not. Perhaps it's also me, perhaps I'm looking more as if someone should applaud sometimes than other times.
— So here there is some kind of your interaction with the expectation of the public, it's also theatrical and compositional, so I wish I could be personally at one of your performances, because this is something that you need to be present and you feel personally. Another question: you work a lot with the audience, but you mostly perform yourself or your objects speak for themselves. So you work less with other musicians. Is it less interesting with you or just at the moment this does not come in line with your creative tasks?
— Well, it's definitely not less interesting, it's different. For me it was.. because I come from classical music writing school, so to say, and slowly I discovered.. it was, of course, quite a big step, because I'm not playing an instrument on stage, I'm doing something, so to say, and that was quite a big step to realize "ah, I can do that on stage!". And that's also something I want to do and.. um.. Yeah! What I can't do anymore and what I realized at some point was right for classical instrument or right for any kind of instruments, doesn't matter which one, because the problem is that I work with music theater, which is about.. It's a lot about like creating a relationship between a certain action, like eating an apple, placing chairs, and sounds. And that's what it is about, but if you see a violin on stage — there is already a whole sonic world. Or if you see a piano — there's a whole sonic world. So they kind of don't fit in what I do. So that's why, when I realized, I shouldn't write anything anymore at the moment. I'm not going to say that it's never ever going to happen, but at the moment I really don't want to work anymore for.. yeah, with these instruments, which do not fit in my work. Because I need open actions, actions which the less they are related to music — the nicer. They are for me, actually! When I can work on something where I know "okay, this is not really.. this is not music" . Or if it's music, it's like I have a performance with music stance which starts to sound and it has to do with music, because you need a music stand for music, but nobody is, of course, using a music stand normally to make music with, but to put the music on it. So the notes to read the music. And then I'm interested in this.. it's, so to say, just a supporting object and I want to make the supporting object — object to work with, to make sound with and to become something else.
Close Encounters 2021 - Cathy van Eck | In Paradisum (2019)
Обработка видео...
28.6.21 — TBILISI , New Theatre. Cathy van Eck — In Paradisum (2019) for a Performer, an Apple, Contact Microphones and Live Electronics
— Thank you very much! It is clear in the context of your work it's very interesting! Another question which is unexpected. I had several interviews with several composers and some people say that recently they cannot listen to music, they're not able to listen to music anymore, because they compose themselves. So you do a lot, so where do you take your inspiration? And do you watch the modern theater? Where do you take your forces, strength and inspiration to be able to perform and to create? 
— Okay, I have to say, I never listen to something specifically to think like "oh, I want to have inspiration" , but I like to listen to a lot of different things. I also do that anyway for my teaching, so there I'm listening a lot to many different things. So i'm really inspired by people, other people work, but I couldn't say like "oh, I'm inspired by.." like for the apple piece I couldn't say like "oh, this work I'm inspired by exactly [someone]" , no, not at all. So it's just a part of my daily life, I would say, to look at other people's work. I think for me it's also very enriching and also it makes me very happy, because working on my own work it's not necessarily something, which — which is sounds a bit weird! — but it's not necessarily something which makes me happy, but something where I have a "I have a problem with something, I don't know how to solve this" , so a lot of it. It's really work, but looking at other people's work , that's really like where I get the, so to say… That might be really happy to see like how interesting is this, how people use music or sounds. And I have a website, where I haven't posted for a long time, but I'm just now working on a new post on, it's called "microphones and loudspeakers.com" and there I interview artists and I make a kind of article on their work and that's always really an inspiration for me to look at "okay, how are they working?" , to listen to their music, to discover what is special for them, etc. So that's what I, yes, I really like to see. Also because I think one of the things I like about art — it makes me look and hear differently , and by talking with other people about it, and also, of course, by, although that has been less in the last two years, but going to concerts and going to festivals or going to museums or.. That's also something, where I.. What I really like to do without having us in mind like "oh, this should be an inspiration" , but just because I like to do it . And I like much more to hear it in concert life, than to listen to it at home. I do that also, but listening at home is much less, what I prefer, because I know, even with.. I also like a lot just electronic music without anything happening on stage, so often called acousmatic music, or where you just have the sound coming from the loud speakers. And even that it's, of course.. No, well, if you listen to that at home through two loudspeakers or even in a studio with eight loudspeakers or something like that, it's such a different, than when you're in a concert hall and it's really diffused nice, that's a real difference for me.
— You also mentioned teaching. Could you please just tell us more on what you work with your students. Do you compose any sketches with your students and do you manage to find contact with your students?
—  Okay! Yes, well I'm in a department, Sound Arts Department in Bern, and we are quite large. So for the concerts we just have concerts like every semester for the students, where they can perform inside the school. Then outside the school that really something they, in the beginning — well, sometimes even in the beginning! — they organize themselves. But inside the school we have this concert regularly. And my teaching is mainly on sound arts, in the how to compose , so to say, sounds and how to compose interaction for either performances or compositions or installations. And what I really like about it is that the exchange with the students who are all coming from a different kind of background, often they're not coming from a completely composition background, but either they have studied already in the instrument before, then there's a part of the students who are coming more from DJ-ing or from hip-hop. And then I also have one teaching in one department, where they are more have a background with fine arts and literature, many of them or performers. So that's what I really like is to have these different backgrounds and then talking about how sound is important in their practice and how it is for other people and also to realize that someone might hear something completely different than someone else, depending also where you come from and what is important for you to listen to. So yes, we do a lot of listening also together to music and talking about what is this, what does sound mean in this work, in this context, and how is the composer using your listening in this work to develop something.
— Speaking of the students.. The supervisor of our project visited Switzerland this year and the festivals, and he said that at all the festivals there was no young audience mostly. So mostly the audience consisted of middle-aged people. So do you have the same feelings and why do you think it happens exactly so and do you think the situation will start changing? Because in Russia the situation is different with the modern music.
— Ah, that's nice to hear! Well I think it's also a bit like we have this tradition of "neue Musik" , it's called in German, "New Music" , and these festivals are in a way a bit more traditional, one could say. And the audience is also older. And what I see is.. I'm a part of a collective "iii" in the Hague, so in the Netherlands. And there we just took part in a festival "Rewire" and it's really a different kind of audience. So the younger people go to different kinds of festivals. This new music festivals, but more to the festivals, I would say, where it is about.. what should I say… Digital music it's called! So it really depends on the place. And the festivals he went to, I think, yes, there are more older audiences and then there are also festivals where they're younger audience. But they're less focused on the so-called "new music" , so it's more kind of, yeah, perhaps, experimental music.. It's difficult for me to say, but I can also imagine that indeed the situation in Russia is different and there is a larger young audience for this, I can imagine that. Because I think also it kind of grows here like "oh, that's a…"  … And perhaps it might change, yeah, slowly. Because I think a lot has changed also in the whole new music world, that it has become much more attention for social situations, for that you can make music theater performances outside or in the city, etc. That it has become a much less closed work, where you need certain knowledge to come in, but it's much more like — okay, it's about opening your ears!
— Yes, in Russia the situation is a bit different. First of all it's centralization — mostly all the events happen in Moscow and Saint Petersburg, in big cities. And mostly these are the fans who do not understand much about the quality of music. Noise goes well and sometimes they do not really have the filter that you do have in Switzerland, because your audience is much more knowledgeable and your audience understands more. But this is a special topic of course that needs a special discussion. We discussed your creativity at festivals, it is really impressive. So interesting what are you doing right now. Before the interview we spoke a lot about your projects, it could be great if we learn what you're working on now.
—  So now I'm working on a piece, where I am going to.. It's a bit similar like this song № three, piece, which I have already, where there's a loud speaker in front of the mouth and a microphone in the hand and there's a white paper. But I wanted to make a version for five people and to try out what is possible then. But I'm just at the beginning, so I will see what's gonna happen then. The other piece I'm working on is an installation in castle in Germany, in a church, and that will be, which is quite untypical for me, but as it looks now, how it develops, it will be really an installation, where you don't see anything, but you just hear different sounds in the church. The church is very wide and it's a huge, yeah, it's quite a huge church, and I thought I want to place loudspeakers at hidden points and you hear the sounds of the city in the church. So because the church is in the middle of the city, the city is quite.. Well, it's not chaotic, but it's really.. it's urban, an urban environment. And then you come in and it's completely silent and white and then there are few golden minimal elements. So I thought "oh, it has.. I want something where it starts to communicate with each other" . That's what I work on.
— Was it a catholic or a protestant church? And was it the initiative of the church or was it your initiative?
— So it was the initiative of the church. The church is very interested in all kinds of music. They play a lot of contemporary music, they have a huge choir. And they have a lot of art, there also in the church itself there are already artworks. And it's a protestantic church, yeah.
— Thank you very much, it really sounds impressive, it would be very interesting to see the results. It's a shame that our interview has to finish, because for me it only started, because the topics that you arise are very deep, we can speak of them for hours. Nevertheless, thank you very much for finding time to talk within our project, it's very important for me personally and my team. Thank you very much again for your incredibly informative and interesting conversation, thank you very much! 
— Thank you very much, it was really nice to talk with you!